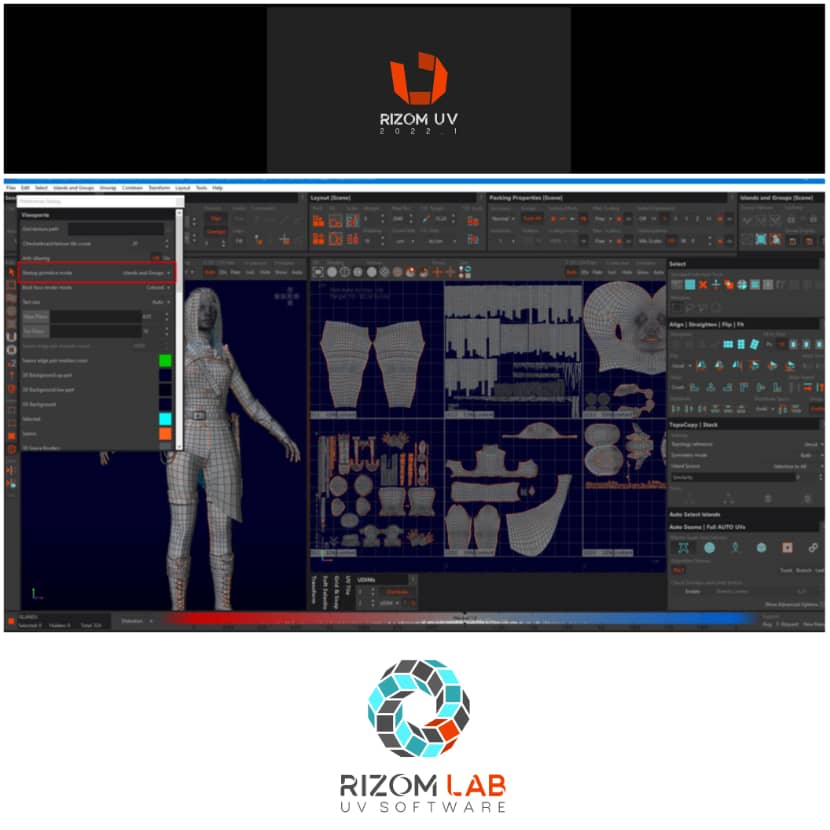 Rizom-Lab has released RizomUV 2022.1 Virtual Spaces (VS) and RizomUV 2022.1 Real Space (RS), the latest versions of its UV unwrapping applications.
Available under their current branding since 2018, RizomUV VS and RS are standalone applications for UV unwrapping 3D models and packing the resulting UV islands.
The two editions have similar features, but whereas VS is designed for games and VFX, RS is designed for product design, and works in unnormalized UV space, respecting the dimensions of the original model.

RizomUV 2022.1 VS and RS are available for 64-bit Windows 7+, macOS 10.12.5+, and Linux. There are integration plugins for 3ds Max, Blender, and Modo, and legacy plugins for Cinema 4D, Maya, and ZBrush.
Licensing varies between Indie users – artists and companies earning under €100,000/year – and Pro users.

Read an overview of the new features in RizomUV 2022.1 on Rizom-Lab's website
Read a full list of new features in Rizom UV 2022 in the online changelog
To find out more, be sure to check the video below!
Rizom-Lab is a French-based software company that specializes in UV mapping 3d software development.