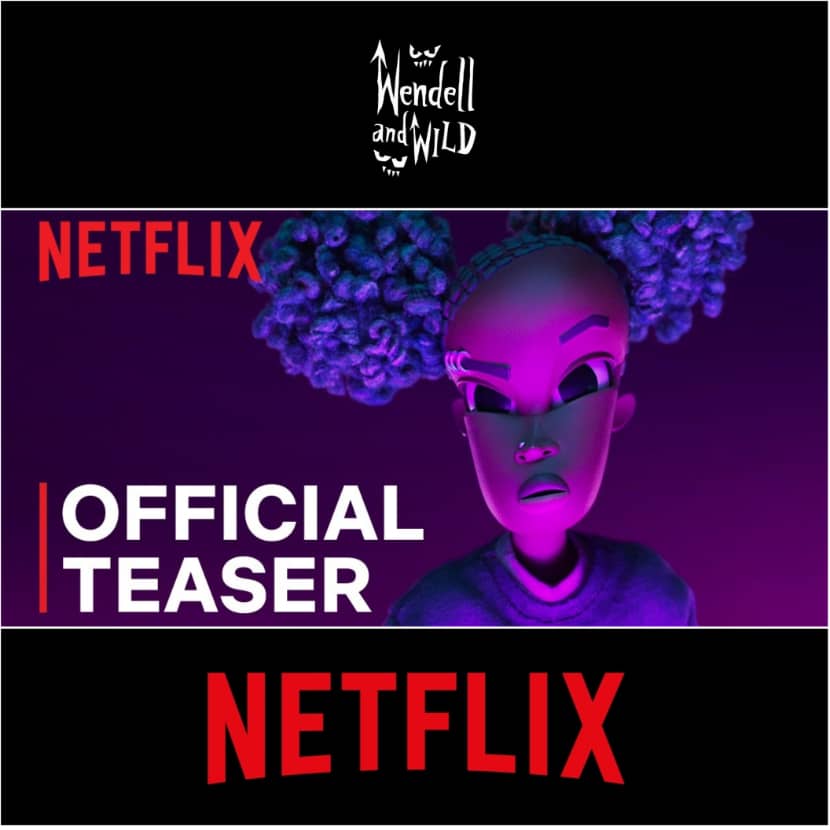 Netflix has released an official teaser trailer for its upcoming movie Wendell & Wild.
Wendell & Wild is the story of Kat (Lyric Ross), a troubled teen haunted by her past, who must confront her personal demons, Wendell & Wild (played by Keegan-Michael Key and Jordan Peele) to start a new life in her old hometown. Wendell & Wild also stars Angela Bassett, James Hong, and Ving Rhames.
Created by: Henry Selick.

Exclusively streaming on Netflix on October 28th.

Enjoy watching! Now!
Netflix is the world's "home cinema" amusement with 208 million paid members in over 190 countries. Documentaries and feature films over a wide assortment of genres and languages. Members can watch as much as they need, anytime, anyplace, on any internet-connected screen.