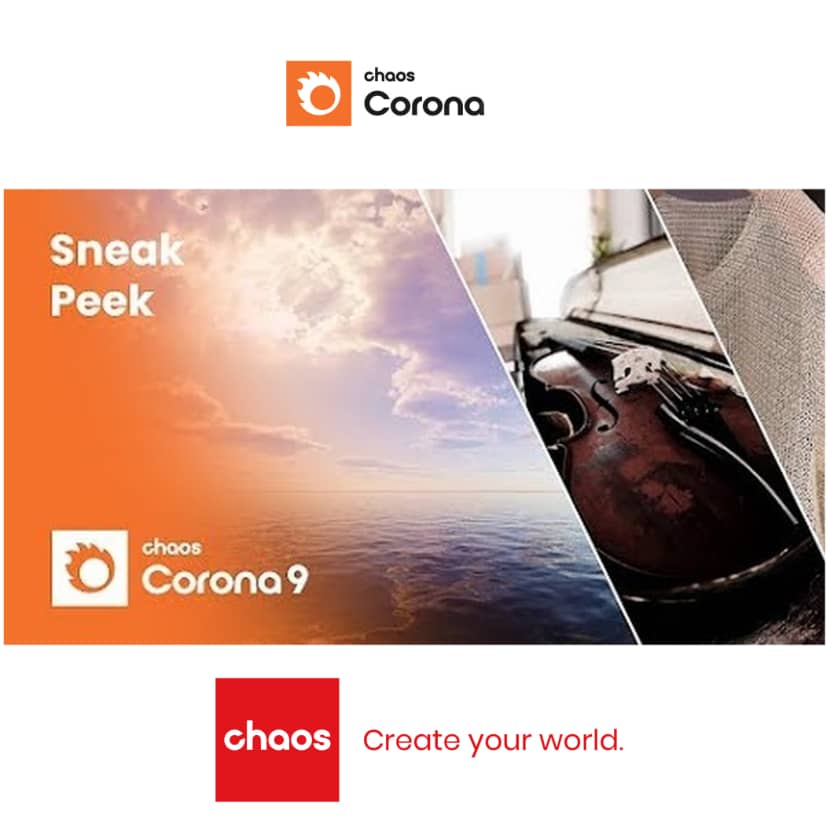 Chaos Czech has posted a sneak peek at Corona 9, the next major version of its production renderer for 3DS Max and Cinema 4D, currently due for release in October 2022.
The update adds new procedural clouds and geometry replication systems and improves material overrides, the fisheye camera, and the display of Corona materials in the 3ds Max viewport.
Chaos Scatter 2, the next version of Chaos's object scattering tool, is also due to ship alongside Corona 9.


Chaos Czech's public roadmap describes Corona 9 as focused on "bug fixing, polishing existing features [and] code maintenance", so it isn't intended to be a major feature release.
Its two main new features will come as a little surprise to anyone who follows the development of Chaos's other software since they're also the main features in V-Ray 6, released earlier this year.
The first, procedural clouds, is based on technology from Enscape, with which Chaos merged this year.
In Corona, cloud generation is compatible with LightMix, the software's relighting system, making it possible to render multiple sets of clouds at once, then blend them in LightMix.
The second is a new geometry replication system, called Enmesh in V-Ray, but known here as the Corona Pattern modifier.
It covers the surface of an object with repeating geometry, in a way analogous to tiling a texture, but unlike instancing, no extra memory is used by the repeating geometry: only by the source mesh.

Other changes listed in the roadmap, but not yet available in daily builds of the software, include a camera motion blur shutter curve, and support for out-of-core rendering for textures.

Read a full list of new features in daily builds of Corona 9 for 3ds Max on Chaos Czech's forum
Read a full list of new features in daily builds of Corona 9 for Cinema 4D on Chaos Czech's forum

To find out more, be sure to check the video below!
Chaos Corona is a modern high-performance (un)biased photorealistic renderer, available for Autodesk 3ds Max, MAXON Cinema 4D, and as a standalone application.