Friday, May 27th, 2022: 3D Community News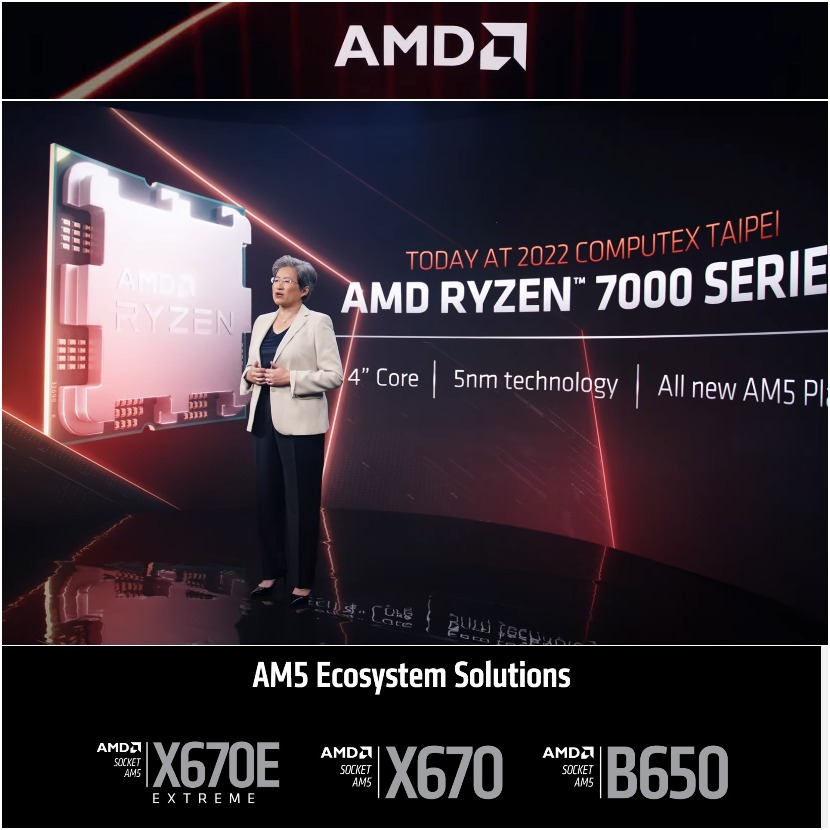 AMD's CEO, Dr.Lisa Su, gave her keynote at Computex 2022, announcing its latest technology generation AMD Ryzen 6000 and 7000 processors.
AMD team has announced much breaking news, starting from ultra-thin gaming laptops (shipped with Ryzen 6000) to AMD advantage Laptops technology with the highest possible performance. The world's fastest gaming CPU until now, Ryzen 7 5800X3D, whit a 7 nm FinFET and AM$ socket, delivers a leadership performance with significantly less power consumption.
Dr.Lisa Su announced the birth of ZEN 4 which is a 5nm FinFET, a new AM5 socket platform, and Ryzen 7000 Processor series which can deliver faster performance in gaming and content creation. A comparison between AMD Ryzen 7000 Series and Intel Core I9-12900K, shows that Ryzen 7000 finished the rendering process in the same Blender scene about 30% percent faster.
AM5 Ecosystem motherboard solutions that are available:
AMD X670E Extreme, (Unparalleled capability, extreme overclocking, PCIe 5.0 Everywhere.
AMD X670, (Enthusiast overclocking, PCIe 5.0 Storage, and graphics).
AMD B650, (Mainstream price point, PCIe 5.0 Storage.
Ryzen 7000 processors will come this fall 2022.  LEARN MORE.
Enjoy watching this 31-minutes video presentation related to this new great Technology now!
AMD, Advanced Micro Devices, is an American multinational semiconductor company which is located in Santa Clara, California, developing computer CPUs, GPUs, and related technologies for business and consumer markets.