Wednesday, May 25th, 2022: 3D Community News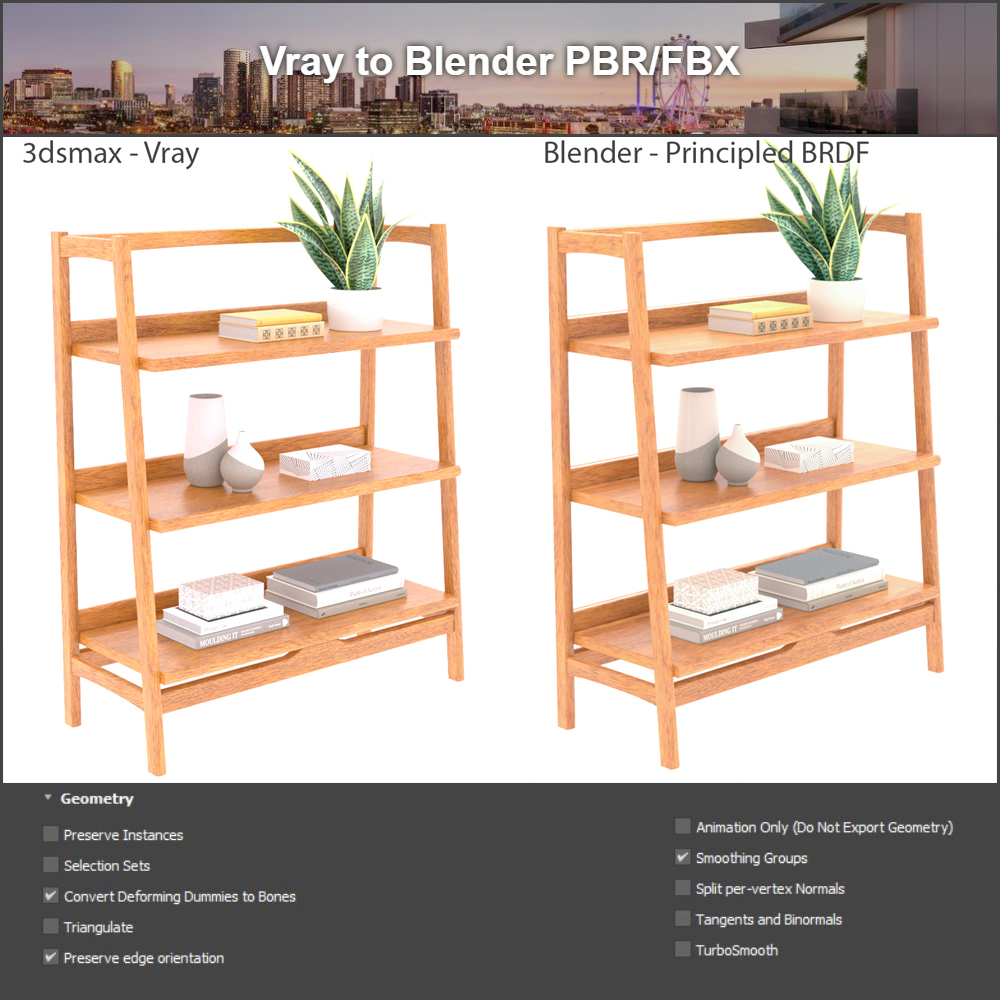 James Vella has recently shared a free script for 3DS Max that offers you a fast way to import your 3D models so that the material is automatically converted and imported into Blender, with PBR materials applied and with correct default settings.
The Vray to Blender PBR/FBX Script actually takes a Vray Material with Roughness workflow, converts it to Standard (Legacy) material, and is ready for export to FBX. You can extend the script or modify it according to your needs. For more information about its workflow, VISIT THE ARTICLE.
To download this useful 3DS Max script, VISIT THE LINK.
James Vella is an Australian-based ArchViz artist who aims to create 3D models & useful tools, making 3d artists' life easier.