Tuesday, May 17th, 2022: 3D Community News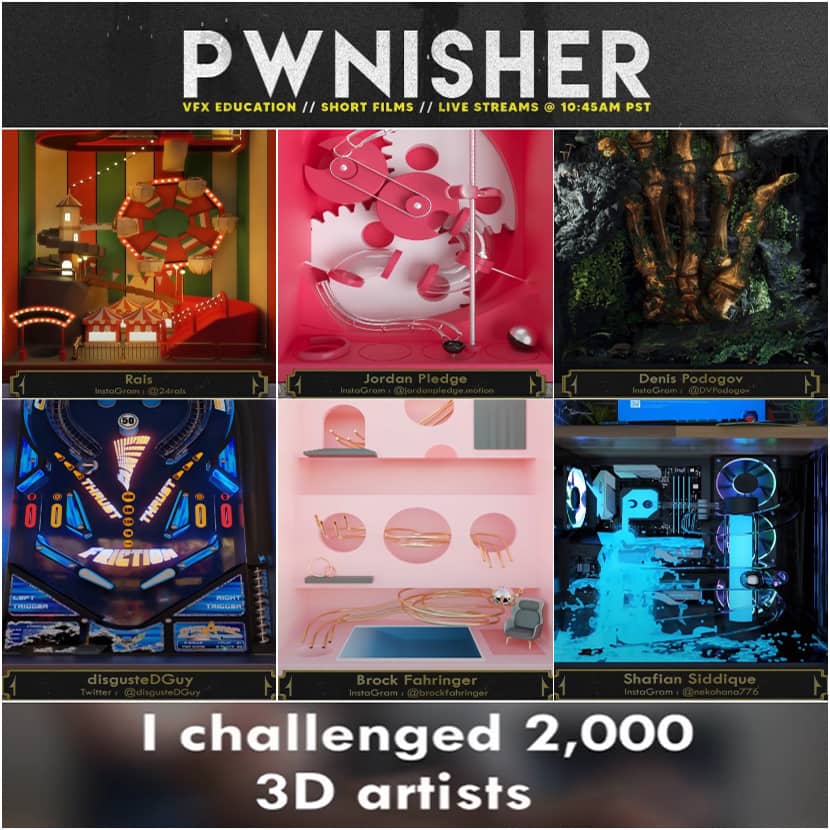 Pwnisher, a 3D artist and trainer, has recently teamed up with PNY and NVIDIA to host a dynamic challenge with the theme of "3D Marble Machine".
He has challenged more than 2000 3D artists all over the world to let their creativity and guide a chrome ball from point A to point B.
U.S. Winners
1st: Brandon Troyer
2nd: Steve Ptasinski
3rd: Rocky Wong
International Winners
1st: Robert Kouts
2nd: Chieh Cheng
3rd: Doug Wilson
Check out this LIST to learn more about the Top 100 3D artists.
Below you can see the results of the Top 100 scenes.
Pwnisher is a 3D artist and tutorial creator, with a verified Page on Instagram " _pwnisher_ ". He has a passion to create meaningful and high-quality art, whether it is a short film, VFX tutorial, 3D art, or film photography. You can support him at his Patreon page Pwnisher.