Wednesday, May 18th, 2022: RebusFarm Updates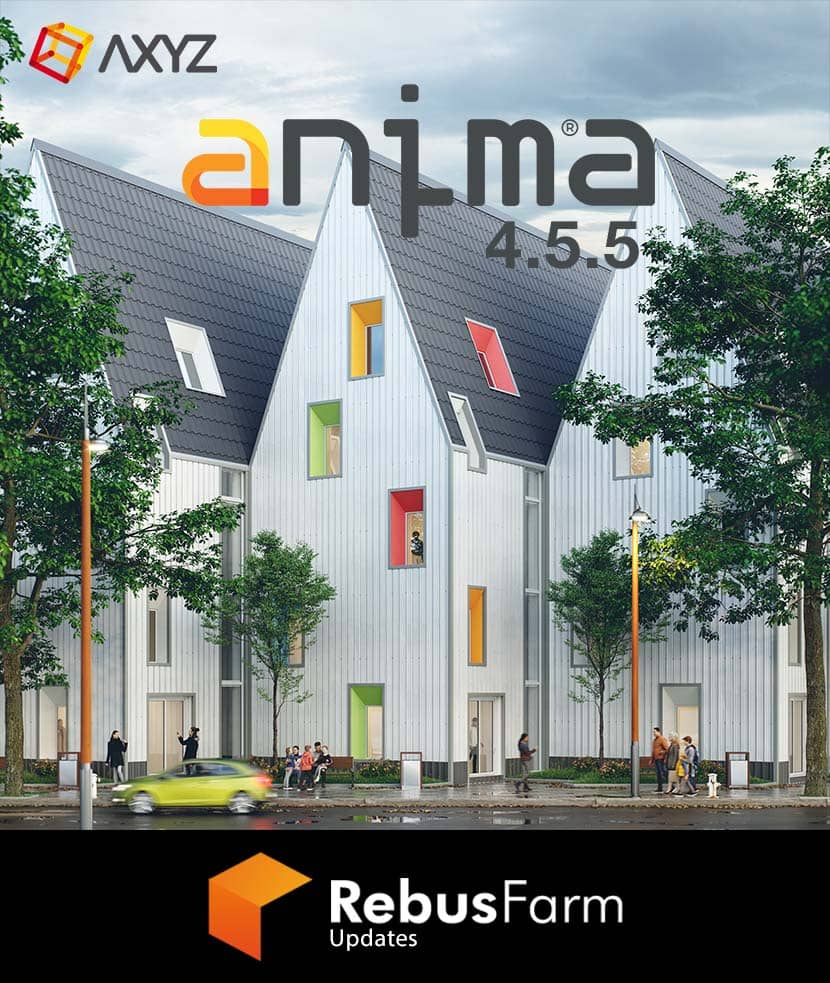 The Rebus 3ds Max Render Farm and the Cinema 4D Render Farm updated their Anima versions to 4.5.5. Please note that all your jobs will use the new version, so we strongly recommend matching your version with ours.
3ds Max
For 3ds Max we ran the update on all available versions: 2014-2023.
Cinema 4D
For C4D the update was made for all versions: R14-R26.
IMPORTANT NOTE:
Before sending jobs with this version of Anima 4D remember to follow the instructions on this link
The main articles is "PROBLEMS WITH THE RESOURCE PACKAGE ("MISSING ACTORS")".