Wednesday, February 9th, 2022: 3D Community News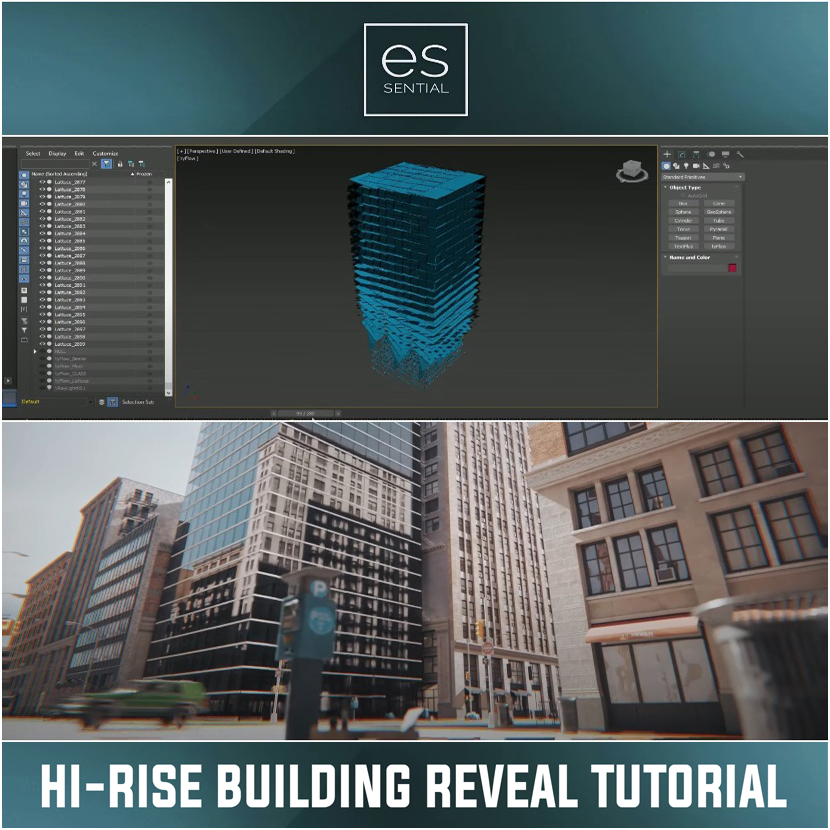 Edward McEvenue, 3D and Motion Graphics artist from Edstudios, has recently shared a great tutorial with the CGI community on how to create a reveal effect for a building using TyFlow for simulation, 3DS Max for modeling, and Omniverse for rendering.
He shows with many details, how he managed to first construct the High-rise building, then how to bring it into TyFlow and how to add the objects as revealing particles, using fracture rigid bodies reveal and ripple effect. The last step is related to the exporting format. First in FBX and then a conversion to USD in order to use it in Nvidia Omniverse Create for rendering.
The link to download the free 3DS Max TyFlow project can be found HERE.
Enjoy watching 11-minutes of this complete step-by-step tutorial below:
Edstudios is a 3D and Motion Graphics studio founded by Edward McEvenue and based in Toronto, Canada. Edward has over 10 years of experience in the CGI industry, using 3ds Max, Vray/Redshift, TyFlow, After Effects, and Nvidia Omniverse.