Thursday, February 10th, 2022: 3D Community News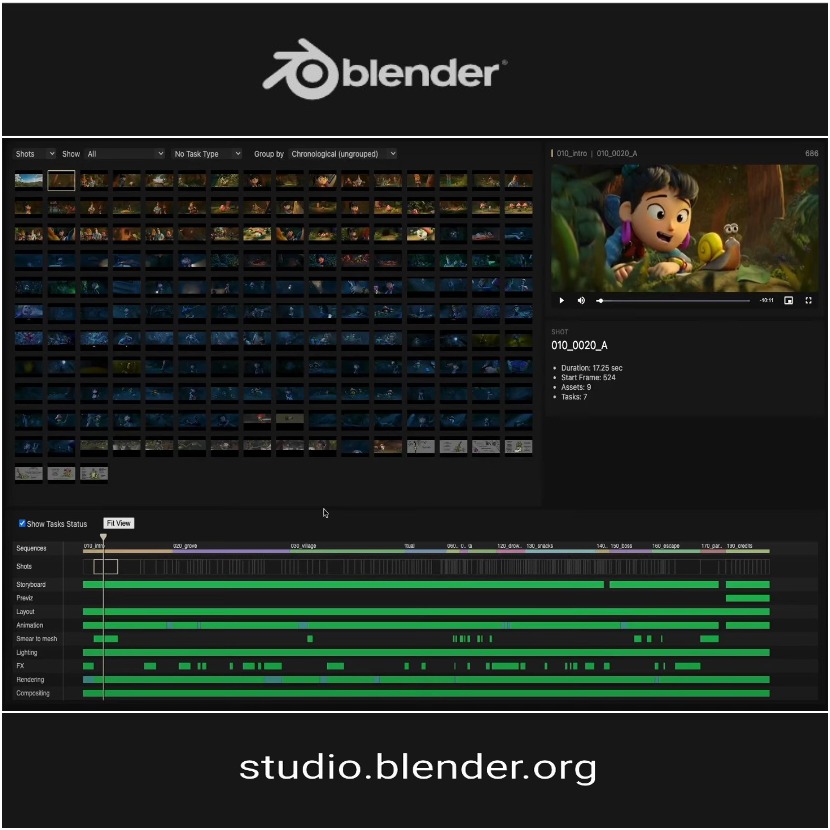 Blender Studio has developed a new web application called "Watchtower" for the visual tracking production pipeline for animation & movies.
Watchtower was developed to be used in the production of Sprite Fright, which is an 80's-inspired horror-comedy.  It consists of Grid ( it shows all the shots in the film ungrouped and the timeline shows all the shots and sequences as well as the task status for each task associated with a shot.)
Some of the features are:
Grid filters. Choose between the current sequence or timeline view.
Group shots. Group by sequence, task status, or assignee.
Asset's view. You can see where each asset is used in the film along with all the filtering and grouping options available for shots.
Additionals. Assets used in the selected shot are highlighted.
 Enjoy watching this revolutionary free tool demo below:
Blender Studio is the creative part of Blender HQ, a team of dedicated artists and developers who challenge themselves to help blender users and drive blender development in an open-source production environment.