Friday, December 10th, 2021: 3D Community News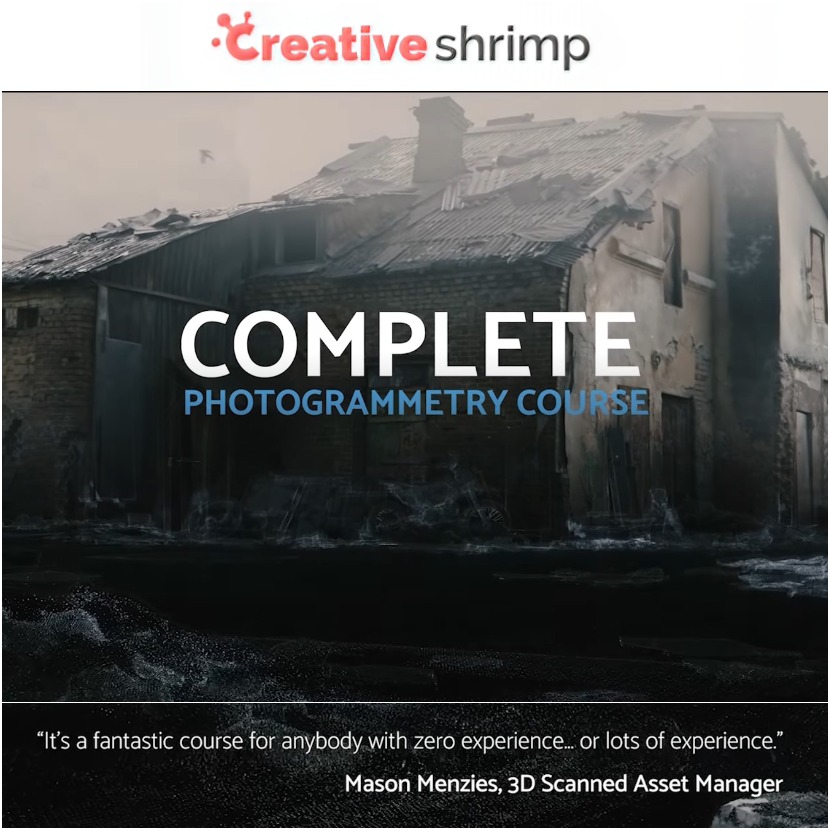 Gleb Alexandrov, 3D Artist from Creative Shrimp, has recently announced the release of a course related to Photogrammetry.
Photogrammetry is the science behind extracting reliable data of physical objects and environments from the processing of recorded videos or photographs.
This course is a complete Photogrammetry course covering more than 12 hours of step-by-step FHD tutorials.
What is covered in this course?
Best practices of photogrammetry.
Years of experience in one course.
2 workflows: open-source and affordable commercial.
Extracting a PBR material.
Advanced 3D environment assets workflow.
Advanced retopology primer.
At the end of the course, there is a bonus. Creation of a demo project ( a 3d Scene in an abandoned place) plus a free bonus, blend files, and photo scans with different resolutions and textures. A plus bonus is a royalty-free pack of photo scanned Eastern-European City Props and Ground Textures that you can use in any of your commercial or personal projects.
Creative Shrimp offers the Course as a pre-order for a limited time with 22% off, 59$ instead of 75$. You can check the Course HERE, and it will be officially released on the 21st of December. Requirements: basic knowledge of blender.
Enjoy this 8-minutes overview tour below:
Gleb Alexandrov was first introduced to computer graphics when he was 14 and after having a peek of 3ds Max, he was eager to dive into this 3D world. His first teapot renders were so unimpressive that he thought it'll take an eternity for him to make a career in computer graphics.
Together with Aidy Burrows created Creative Shrimp, a tutorials sharing platform, for helping people succeed in their 3D Graphics trip.