Monday, December 13th, 2021: 3D Community News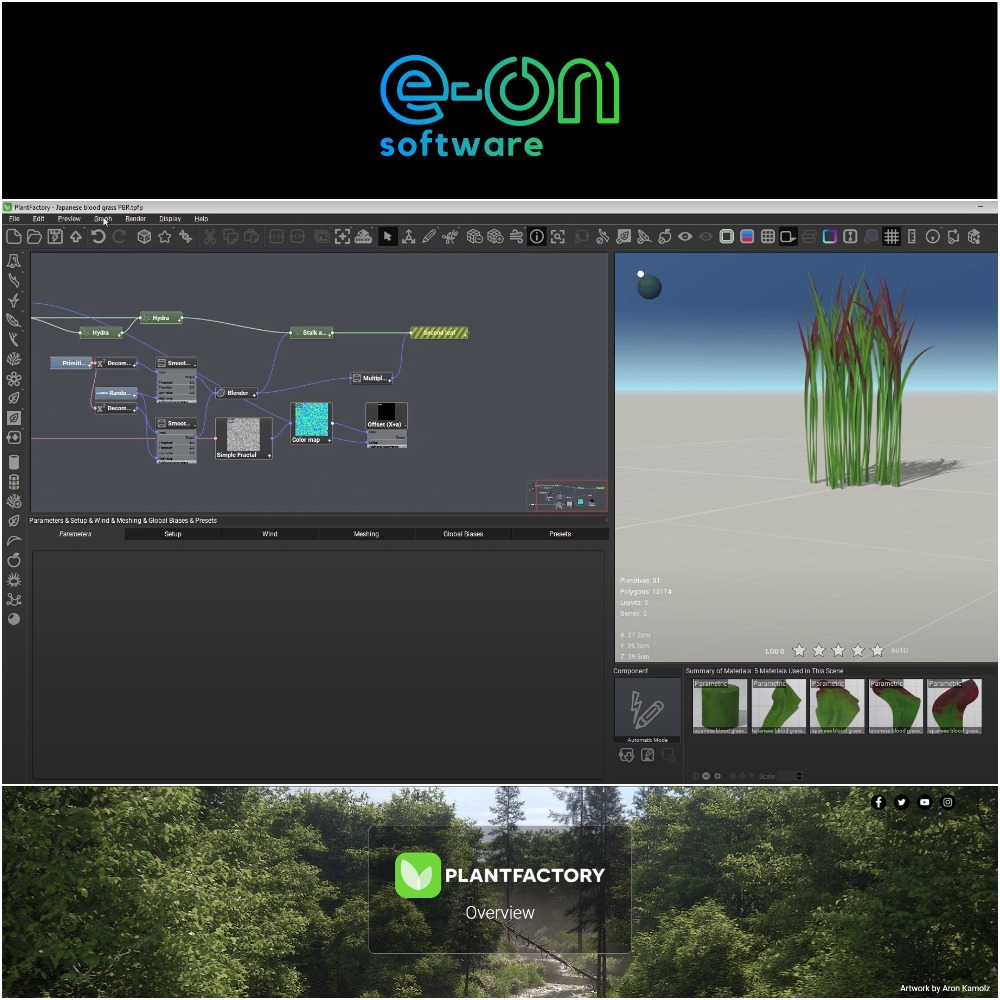 e-on software has recently announced the PlantFactory's latest update 2021.2
Some of the main features in Release 2021.2 are:
Graph workflow improvements & better performance
New misc. nodes and math nodes
Axis topology settings and improved blending capabilities
Clearcoat channel in PBR materials
Omniverse Live Sync & Extension
Create native materials for Redshift with the PlantFactory plugin
Native material creation for Renderman with the PlantFactory plugin
A new integration plugin for Unreal Engine 4
This release is compatible with the following applications and render engines:
3D Studio Max 2016 to 2022
Maya 2015 to 2022
Cinema4D R20 to R25
Unreal Engine 4.24 to 4.27
NVIDIA Omniverse
Lightwave 11.6 to 2020
V-Ray 5 and Arnold up to version 7
Renderman 24 for Maya (2020 and up)
Redshift 3.0.46 and up for Maya (2020 and up) and C4D (R23 and up)
Improved graph workflows:
New axis topology & blending options:
Introducing Live Sync & Extensions for NVIDIA Omniverse:
Redshift material creation:
Renderman materials in Maya:
For deeper analysis and more information, you can visit e-on's blog. 
e-on software aims to provide the most creative and inspiring software that allows 3D artists to create more in less time. The team continually aims to innovate and revitalize its software to exceed its user's expectations. The software strives to deliver the most comprehensive, powerful, and user-friendly software to its equally passionate and creative users.