Thursday, September 23rd, 2021: 3D Community News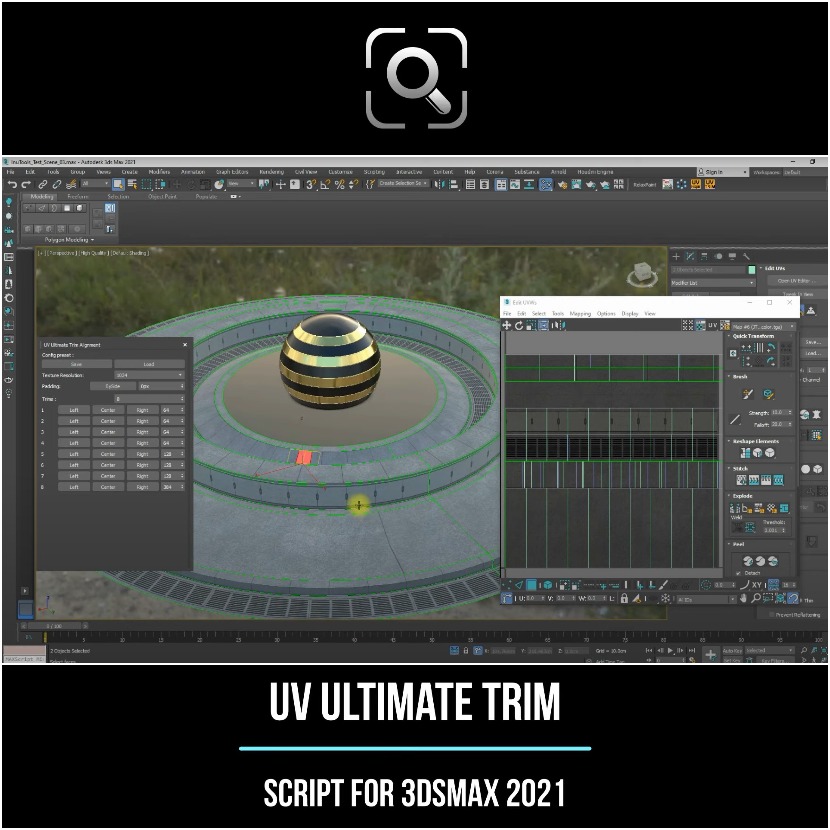 Inuhitman has recently shared a new free max script for 3DS Max 2021. It is called UV Ultimate Trim.
It is written by python and geared with many distinctive characteristics that other scripts lack, and it's free. You can click HERE to download it and get all the technical documentation as well.
Some of the capabilities of the script are:
Up to 100 Max trims.
Choose between 3-sided alignment (right, left, and center).
Can use padding in pixels for trim (top and bottom, left and right)
Customize your resolution or even use one of the seven different presets.
Unlimited UnwrapUVW in the modifier stack.
Availability to save and load settings in JSON format.
Inuhitman has created various plugins and tools; learn more about him HERE!