Monday, August 23rd, 2021: 3D Community News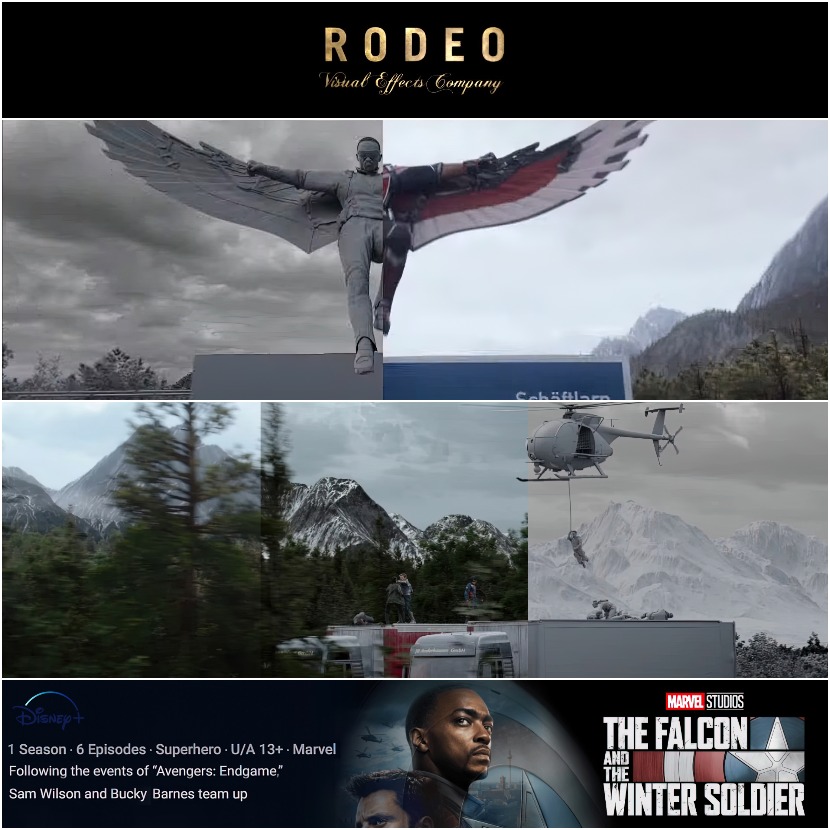 RODEO FX has recently shared with the CG community a behind-the-scenes VFX Breakdown of The Falcon & The Winter Soldier series for Marvel Studios, which was streamed on Disneyplus service 19 of March 2021. They have done a fantastic job, starting from fly scenes, combats on moving trucks in the open air, building mega-city night scenes, some CG elements integration with live actors, and many more.
Enjoy watching this two and half minute VFX Breakdown below!
The Falcon & The Winter Soldier is an American TV miniseries created by Malcolm Spellman, streamed on Disney+ service, based on Marvel Comics featuring the Falcon and Winter Soldier characters. It follows the events after Avengers: Endgame, as Sam Wilson/Falcon and Bucky Barnes/Winter Soldier join forces in a global adventure.
RODEO FX, one of the best VFX Studios, with close to 600 artists in Montreal, Quebec, Munich, and Los Angeles. They are famous for creating hyper-realistic cinematic experiences and have won many awards during their journey; one is OSCAR's Best Special Visual Effects for The Golden Compass movie.