Wednesday, August 4th, 2021: 3D Community News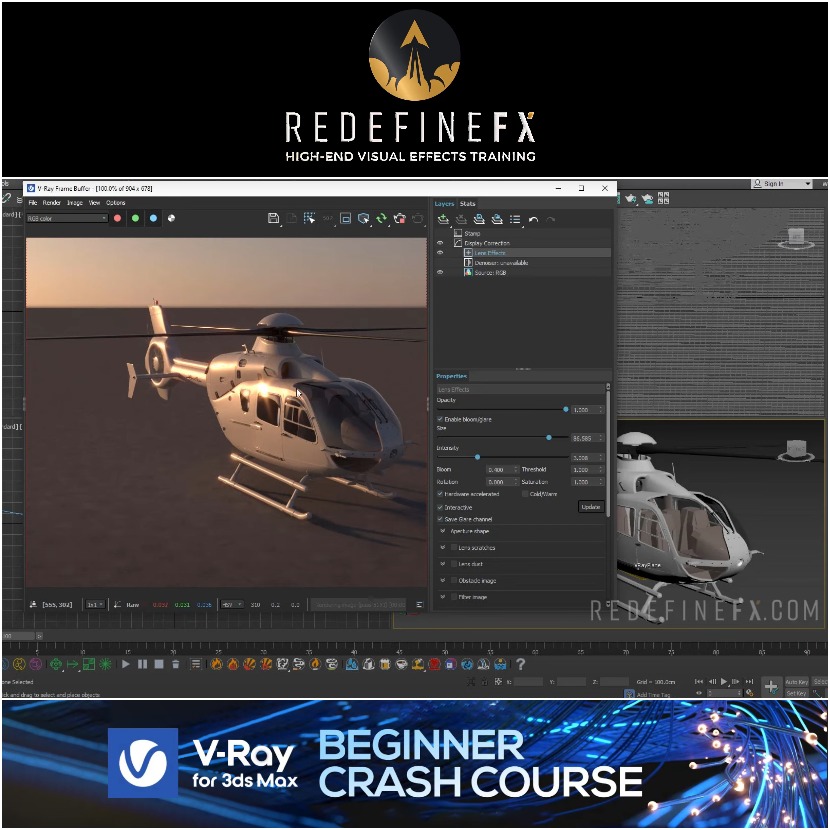 Thanks to Jesse Pitela, founder of RedefinFX, a 20-minute crash course for V-Ray 5 has been created. It's specially designed for new artists to quickly learn all the main features of V-Ray 5, starting with the V-Ray toolbar, materials, lighting, cosmos browser, cam lister, VFB (Vray frame buffer), and interactive rendering.
This crash course is part of 16+ V-Ray tutorials, and you are welcome to visit his YouTube channel.
Also, on the RedefineFX website, you can find many practical courses and tutorials for 3Ds Max, Tyflow, Phoenix, and many more.
RedefineFX is an online 3D animation educational platform founded by Jesse Pitela in Los Angeles, California; it is a Chaos Group Authorized Training Center, teaching 3Ds Max, Vray, tyFlow, Phoenix, and others.