Thursday, August 5th, 2021: 3D Community News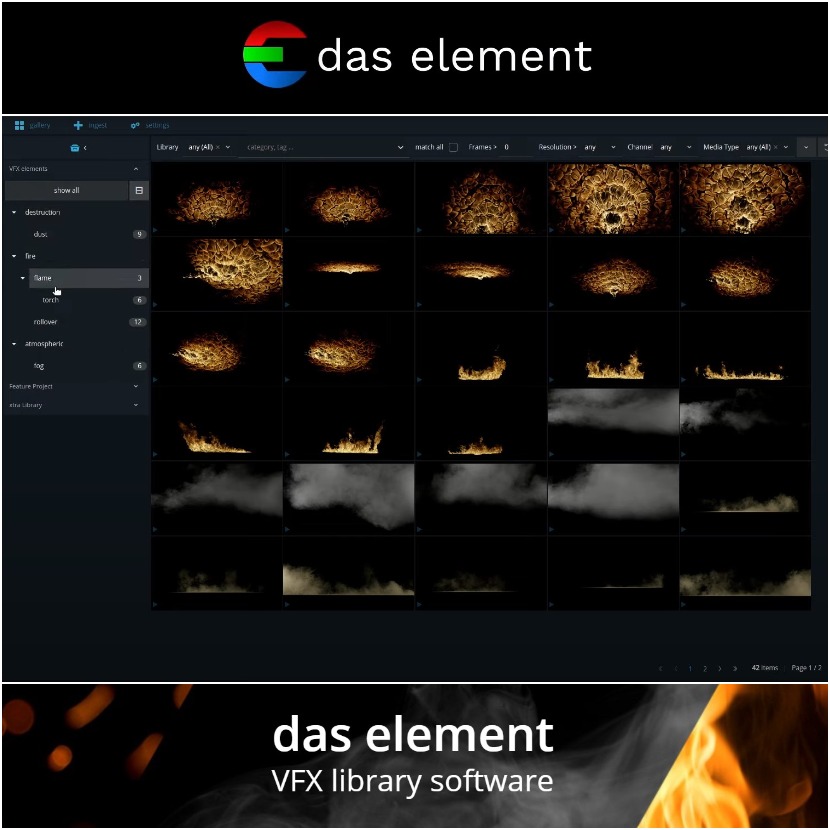 Das Element is a new software that helps VFX artists to manage, organize and browse their VFX library easily.
It offers a lot of features, some of them are:
Ingest, add all your elements into an organized file structure, and take complete control of the transcoding of the proxy files.
Tag, an automatic tagging tool that uses machine learning models with a hierarchy structure for the categories.
Search and find is a user-friendly interface that helps users find what they need quickly, allowing them to spend more time on the creative part.
Scalable, you can tailor it to your needs, doesn't matter the size of your company, starting from a single artist to studios with multiple facilities worldwide.
Total control and smooth integration of the config files into your pipeline.
Enjoy this 2-minute product tour below!
About the pricing, they offer many bundles, starting from lite 49 EUR/year for artist version, till Studio Bundle for 999 EUR/year.
Das Element is a German software development company based in Munich; The creators of Das Element VFX library software that helps VFX artists efficiently manage, browse, organize, and find their VFX elements.