Wednesday, December 22nd, 2021: 3D Film News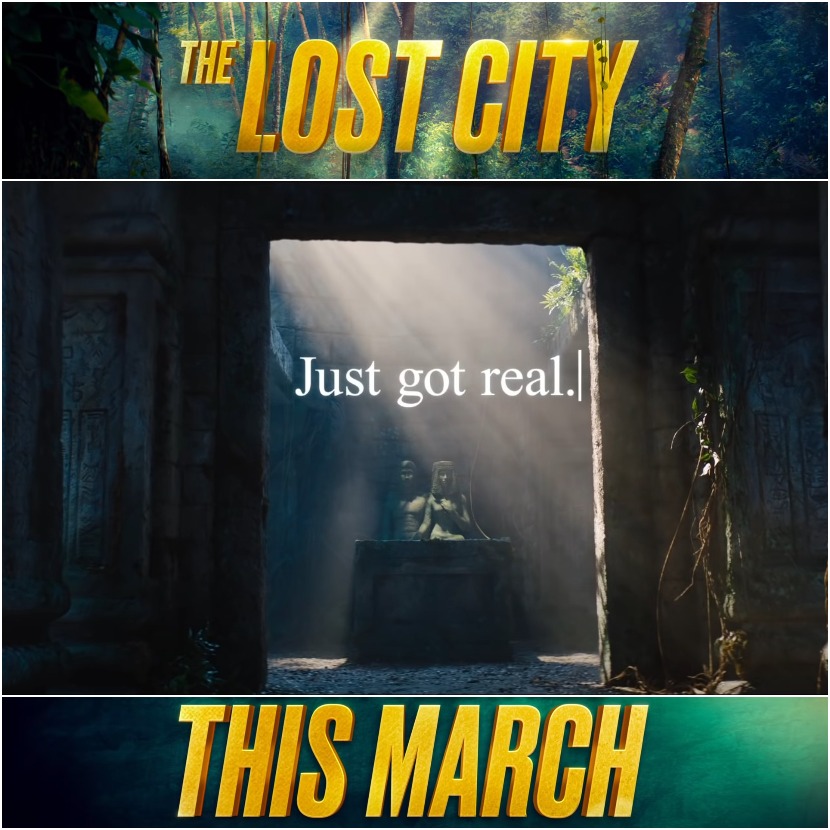 Paramount Pictures has recently announced the official trailer for their new movie "The Lost City" which is expected to be on the Big Screen next March 2022.
"The Lost City" movie talks about a brilliant author Loretta Sage (Sandra Bullock) spending her life career by writing novels and adventures about exotic places somewhere in the world and her novels' character hero Dash.
She got kidnapped by a billionaire (Daniel Radcliffe) who believes she could lead him to an ancient lost city's treasure from one of her latest stories. Now it's up to Alan (Dash) to save her and prove he is a real-life hero.
Enjoy watching this 2-minutes of epical exotic adventure below:
Paramount Pictures Corporation (PPC) is a global producer of filmed entertainment that creates compelling television programs, motion pictures, short-form content, apps, games, and many other entertainment contents in more than 180 countries.