Wednesday, November 24th, 2021: 3D Community News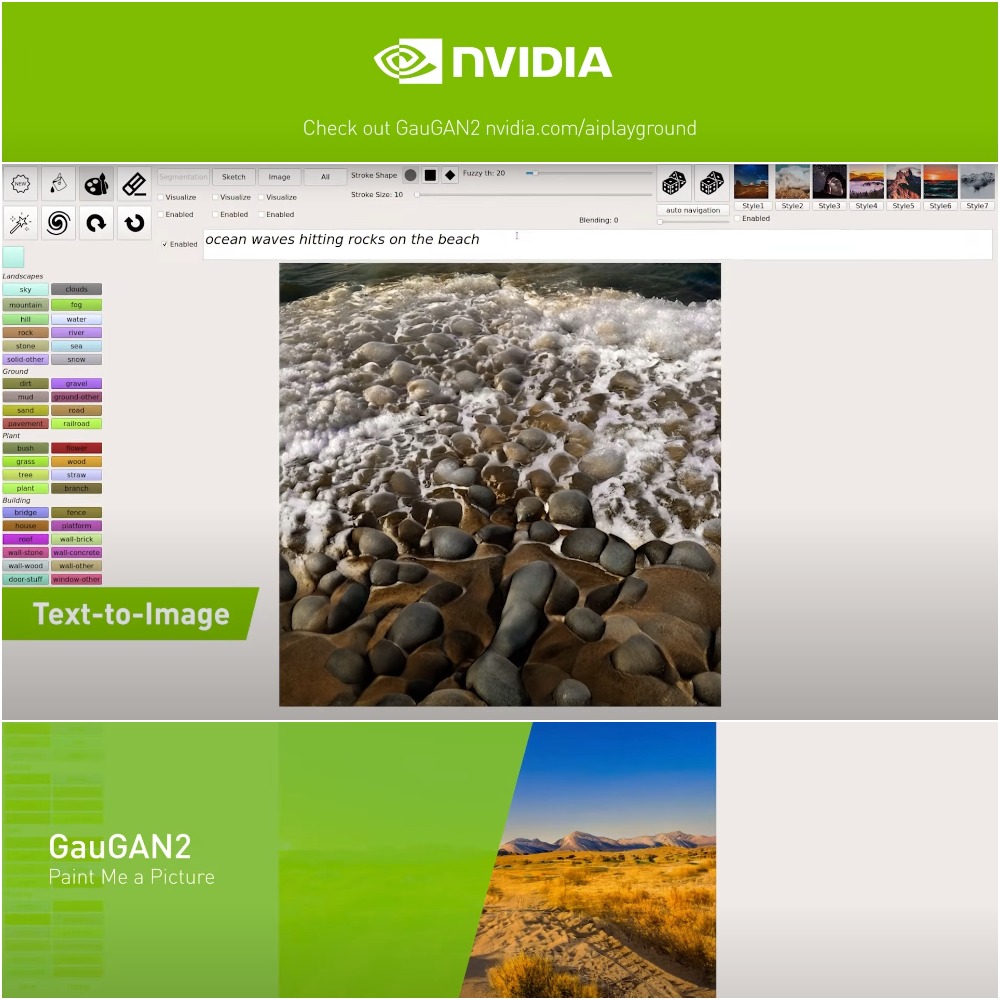 Nvidia, as usual, brings great and helpful tools to artists making their life easier and more creative. With GauGAN2, the artists can use text, a paintbrush, and paint bucket tools, to design their own landscapes.
By using a style transfer algorithm GauGAN2 allows creators to apply filters, changing a daytime scene to sunset, or a photorealistic image to a painting. They can also upload their own filters to layer or upload custom segmentation maps and landscape images as a base for their artwork. For a more detailed presentation, you can visit Nvidia's Blog or even try the Interactive Demo.
Nvidia is an American multinational technology company based in Santa Clara, California. It produces several graphics processing units for the gaming industry, as well as systems on a chip unit for the automotive and mobile computing market. Their products are widely used in the 3D Industry of any field.