Thursday, November 25th, 2021: 3D Community News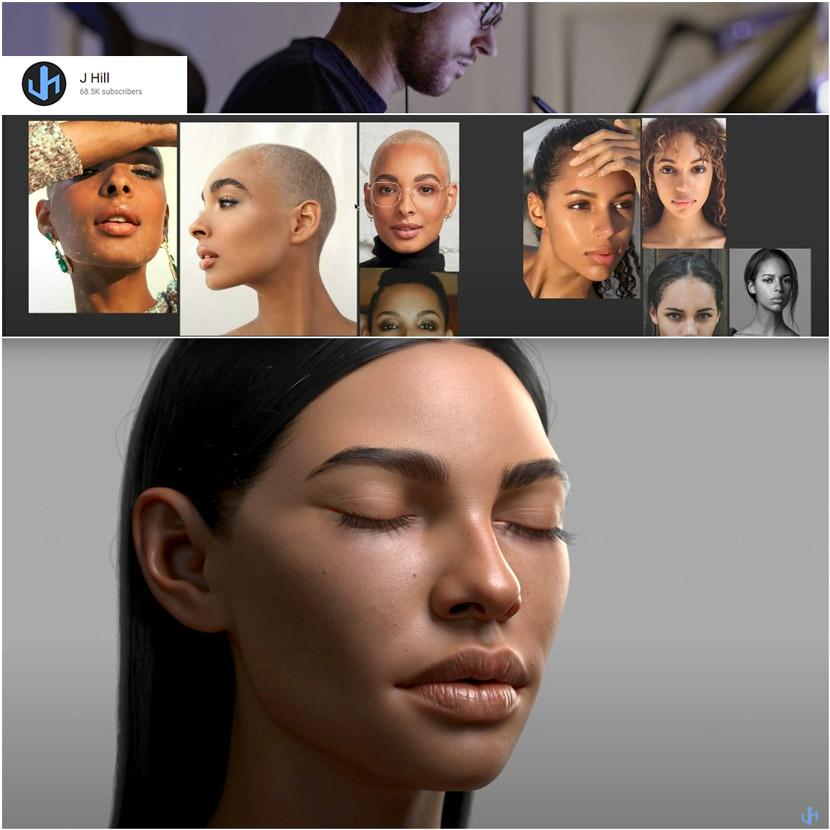 Jay Hill has recently shared a detailed and full of tips video tutorial on how to create skin textures in Substance Painter using real photographs as references.
Jay is a professional character artist in the games industry. He helps people who are interested in Digital Art! Subjects like 3D Character art, Zbrush sculpting and modeling, Game art, and Rendering. By sharing some of his techniques, on his YouTube Chanel, inspires others to create 3D things in digital sculpting and art that are informative and entertaining.
Enjoy this one-hour video tutorial below:
You can follow J Hill on YouTube, Artstation, Instagram, Twitter, Patreon.