Tuesday, February 22nd, 2022: 3D Community News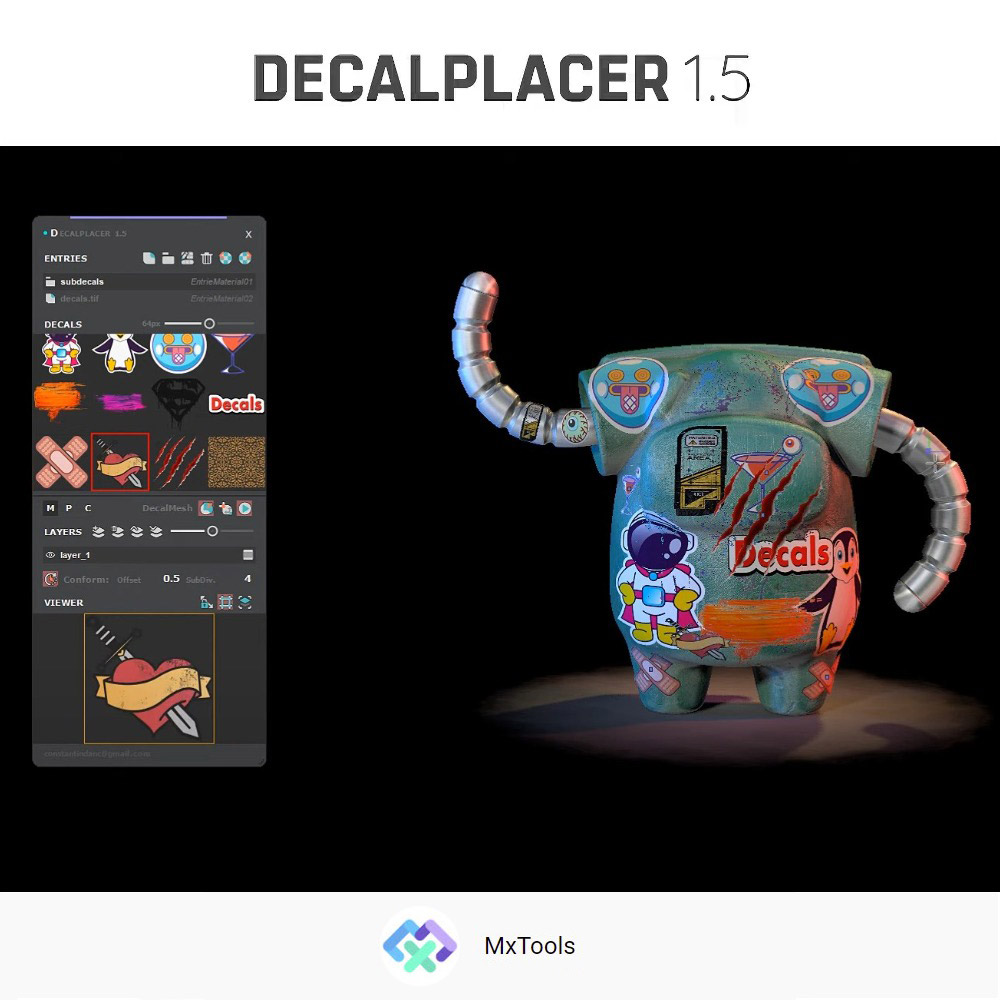 DecalPlacer is a useful tool for Autodesk 3DS Max which gives 3D artists the ability to place decals on several objects, and it can speed up their work significantly. 
Some of the new features of DecalPlacer 1.5 are:
Store decals into a grid-based layout.
Supported decals file formats *.jpg, *.jpegn *.tif, *.png.
Drag multiple files directly from explorer to the grid list.
Fast placing, resizing, and rotating decal. Use custom material for decals.
Multi-layered constructed decal.
Conform projection decal on the target surface of a mesh.
Enjoy watching this demo video below:
MxTools
 was founded by Constantin Dan, a CG generalist who creates all types of 3D visual effects for high-end advertising and digital projects. It is a collection of 3DS Max scripting tools designed to speed up your work. You can purchase its products on
Gumroad
.