Thursday, February 17th, 2022: 3D Community News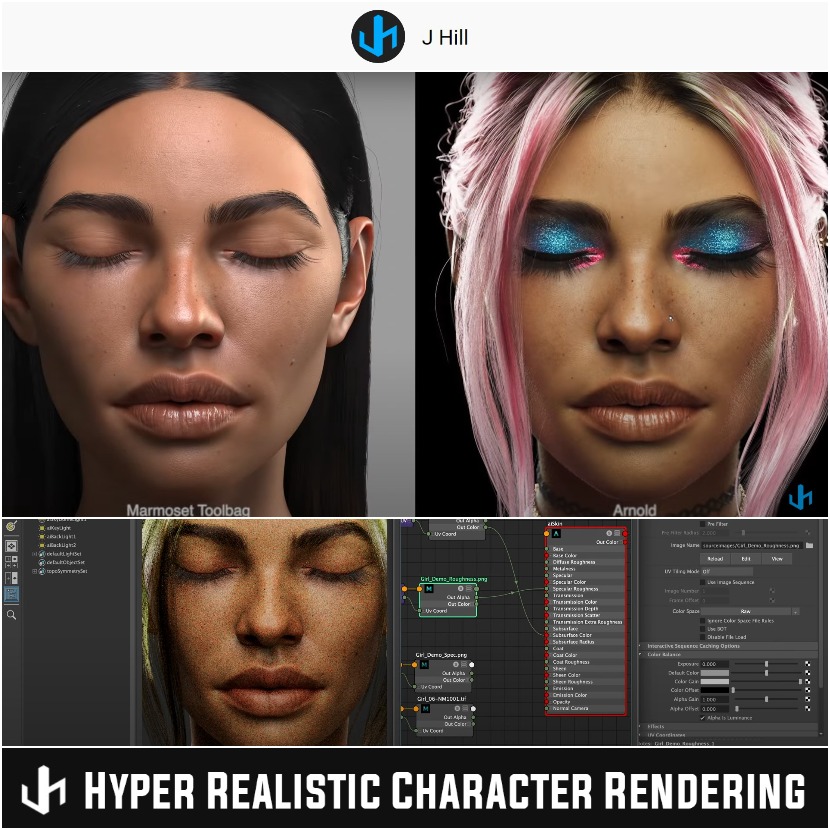 J Hill, a professional character artist, shared this valuable tutorial on how he created the shaders and rendered one of his latest 3D characters called "Demo Girl".
It is a series of tutorials he decided to make, presenting the whole workflow of creating hyper-realistic 3D characters.
In this part, he covers some basic topics such as:
Setting up the scene and lighting with different scenarios.
Skin shader material and assigning textures.
The use of displacement and coat layer.
Painting custom masks and exporting textures from the painter.
Layered and makeup materials setup.
Finishing up and the final render.
If you are interested in creating hyper-realistic 3d characters, this is a must tutorial to watch!
Check also this Character Art tutorial, if you want to learn many techniques from scratch.
J Hill is a professional 3D character artist working in the games industry. He has the passion to help other artists, who are interested in digital art, by sharing tips, tricks, techniques, and in-depth tutorials using ZBrush for sculpting and modeling.