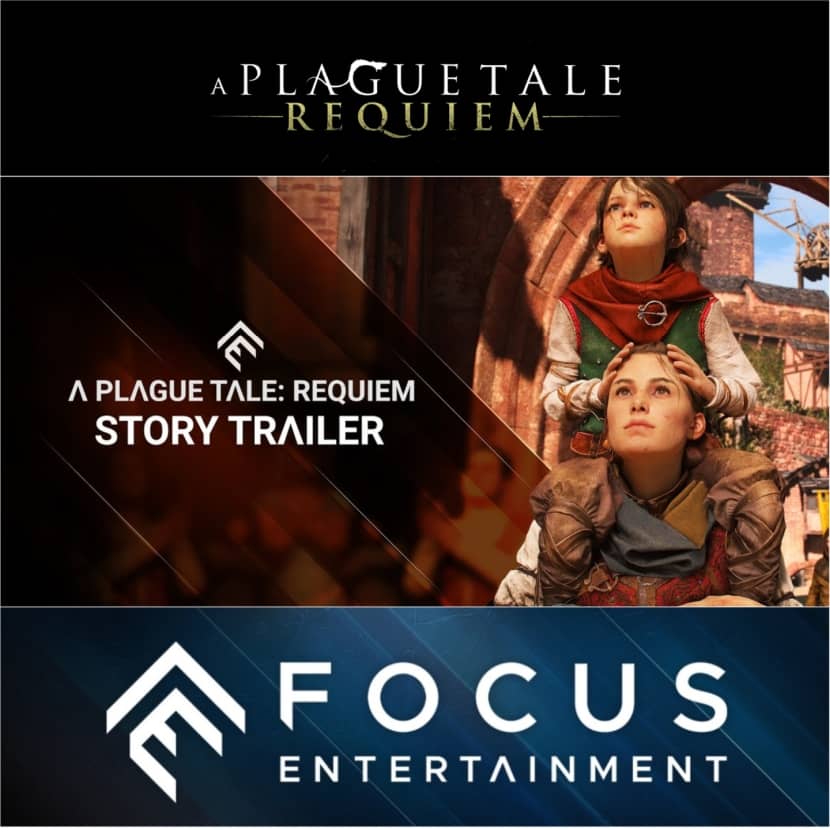 Focus Entertainment has released an official story trailer for its upcoming video game: A Plague Tale: Requiem.
A Plague Tale: Requiem, the sequel to the critically acclaimed A Plague Tale: Innocence by Asobo Studio and Focus Entertainment, just unveiled more narrative elements in a Story Trailer.

As Amicia and Hugo set out to find a mysterious island in the hope of ending the curse which runs through Hugo's blood, they find themselves having to rely on the help of the people they meet.

Walking into foreign territory, the young De Runes are unlikely to make it alone… but how much trust can they place in strangers?

The answer seems as uncertain as the island is beautiful and terrifying.

A Plague Tale: Requiem releases October 18 on Xbox Series X|S, PlayStation 5, PC, and in Cloud Version on Nintendo Switch.

The game will also be available Day One with Xbox Game Pass for Console, PC, and Cloud.

Enjoy watching! Now!
Focus Entertainment is a French video game developer and publisher based in Paris, France. Founded in 1996, Focus has published and distributed original titles such as Sherlock Holmes, TrackMania, Runaway and sports games like Cycling Manager and Virtual Skipper.