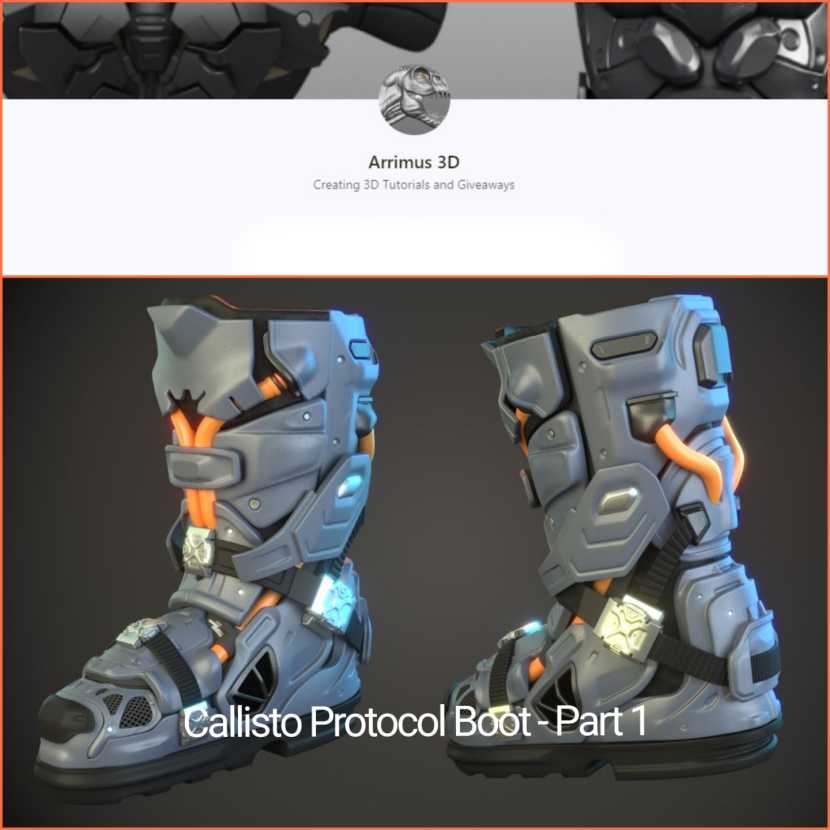 Arrimus 3D recently released an in-depth video tutorial explaining how to model Callisto Protocol Boots in 3DS Max from zero to hero!
As we have already expected, this short video tutorial is a par-excellence-modeling-cool tip giveaway from the well-known modeling guru Arrimus 3D.

The tutorial covers the creation of the Callisto Protocol Boot inside of 3DS Max!

Stay tuned for part 2 of this awesome video tutorial, and in the meantime dive into part 1 and start modeling! NOW! :)
Arrimus 3D is a 3D artist and game designer with an enthusiasm for creating tutorials for 3d artists in order to help them with a faster and smoother workflow. You can find out more about him through his Patreon.