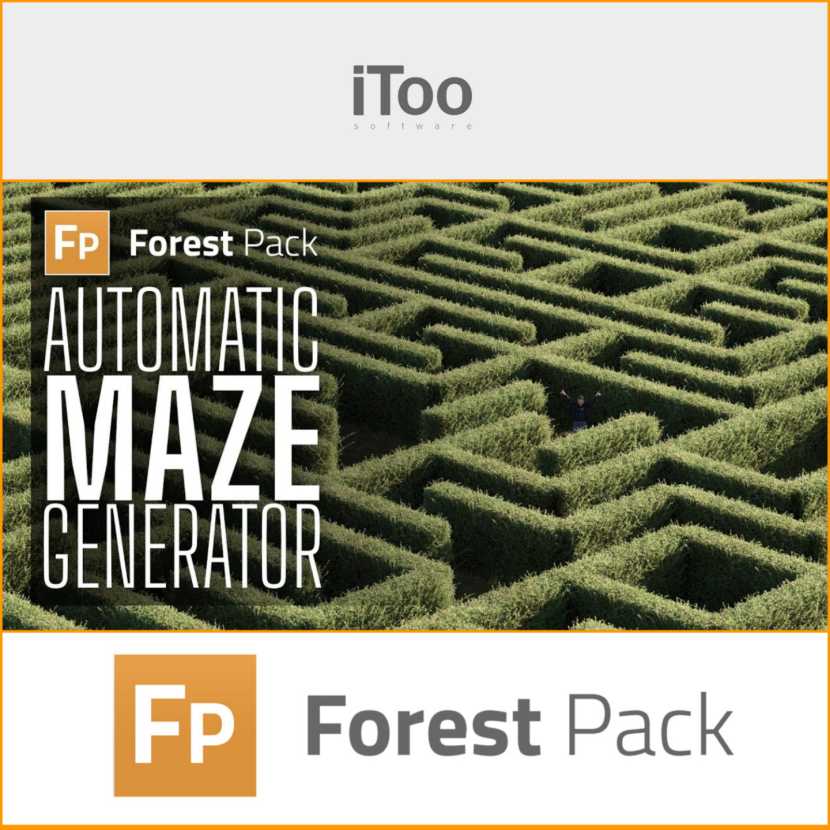 iToo Software just released a new video tutorial explaining how to create amazing maze patterns with Forest Pack!
This maze pattern is called Truchet tiles :) In general, a Truchet tile is any pattern that has rotation symmetry which when randomly rotated in 90-degree increments, creates interesting emergent patterns.

Moreover, this tutorial is less a tutorial and more a demonstration of an interesting quirk of maths, so, it's super interesting!

Check the video and create your own maze!
iToo Software is a 3D software and developing company founded in 1999 in Cádiz, southern Spain. The creators of Forest Pack and RailClone, top-ranked plugins for Autodesk 3ds Max, with a wide range of applications in ArchViz, VFX, and games. Itoo team is constantly working hard to develop clever and productive tools which make 3D Artists' life easier.