How to buy RenderPoints?
To render online, you need to buy RenderPoints. Go to our website www.rebusfarm.net and click on 'Log in'.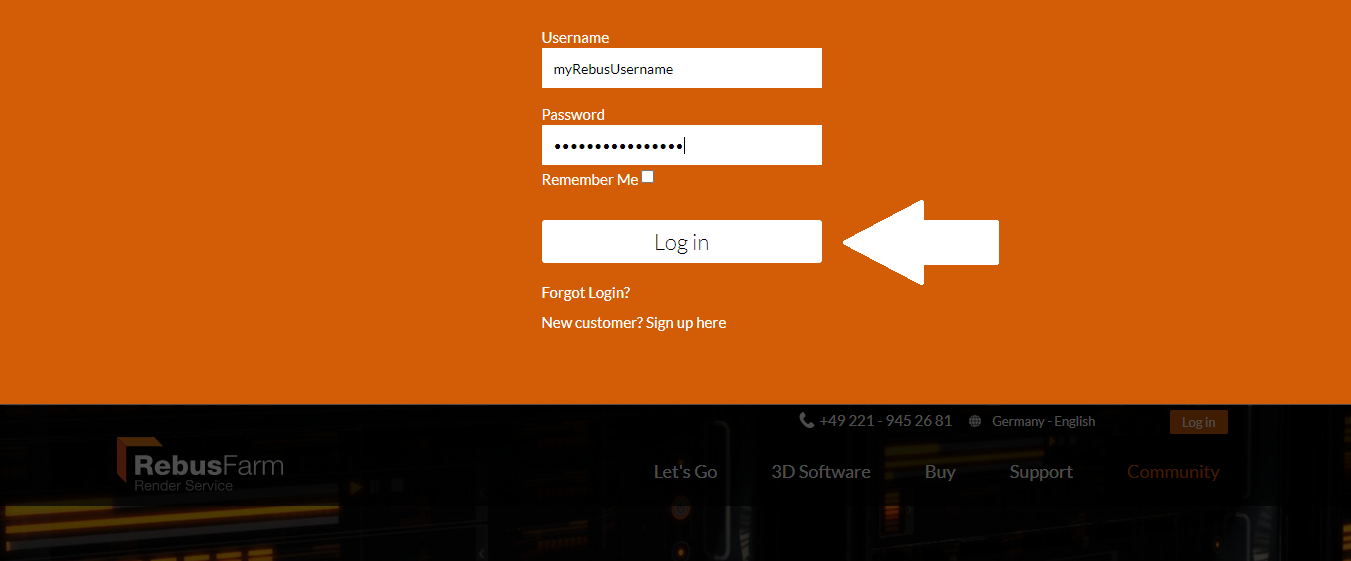 Enter your account information and then click on 'Log in'.
Once you are logged in to your account, please go to 'My Rebus'.

Go to the payment section of your ControlCenter.
Enter how many RenderPoints you want to buy to render online in the field 'Amount of RP you want to buy'.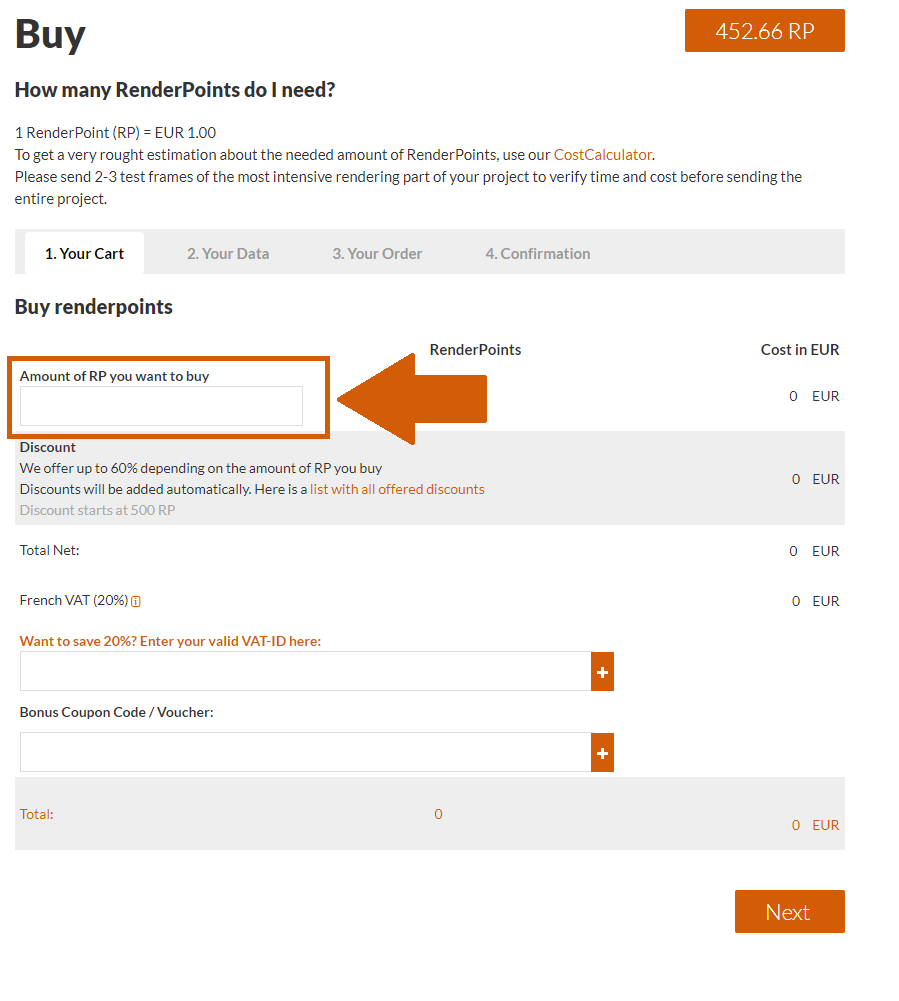 If you have a coupon code, please insert the code in the field 'Bonus Coupon Code/Voucher' and then hit the plus (+) symbol on the right side of the box to add the coupon.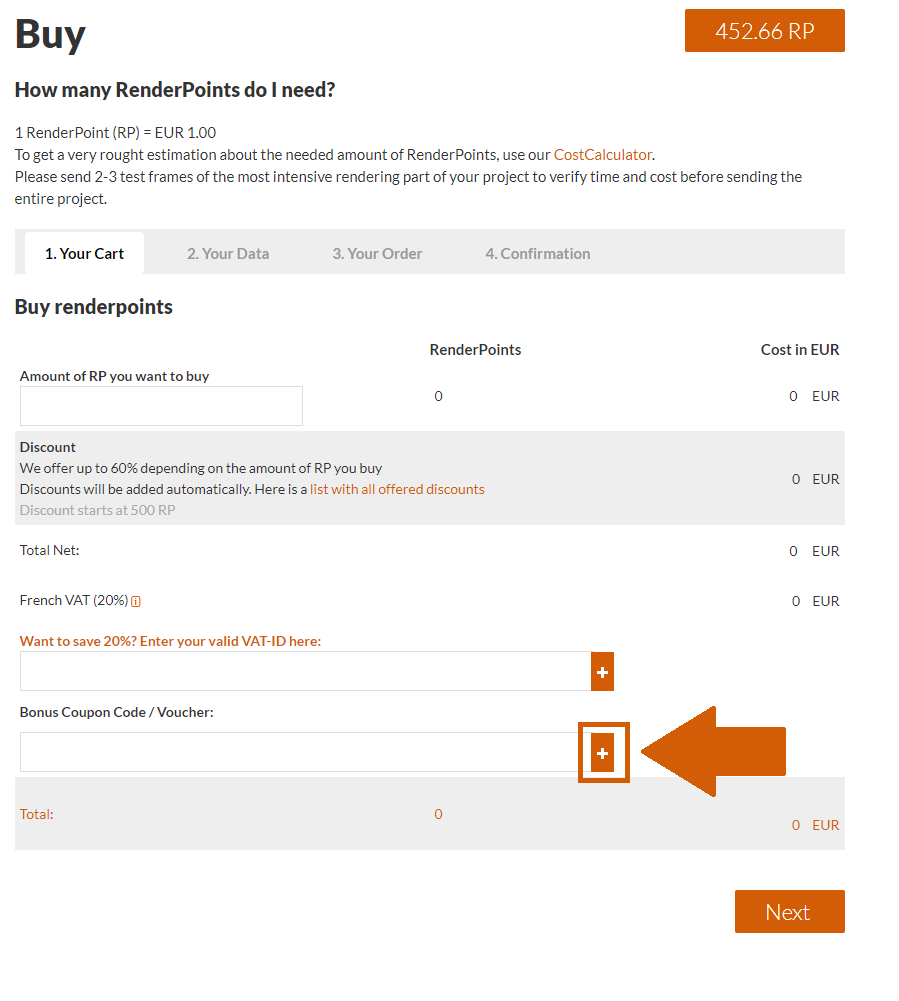 Click on 'Next' to continue.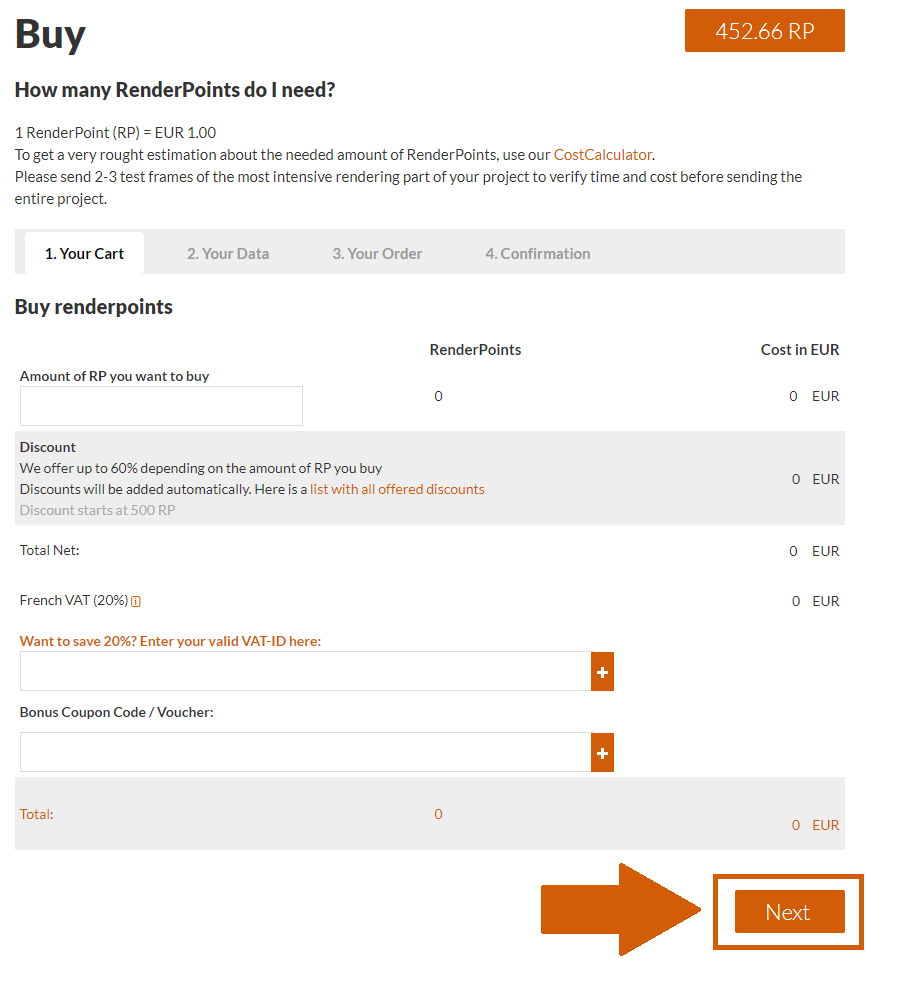 Check your order and make sure your billing address is correct as invoices cannot be modified after the payment.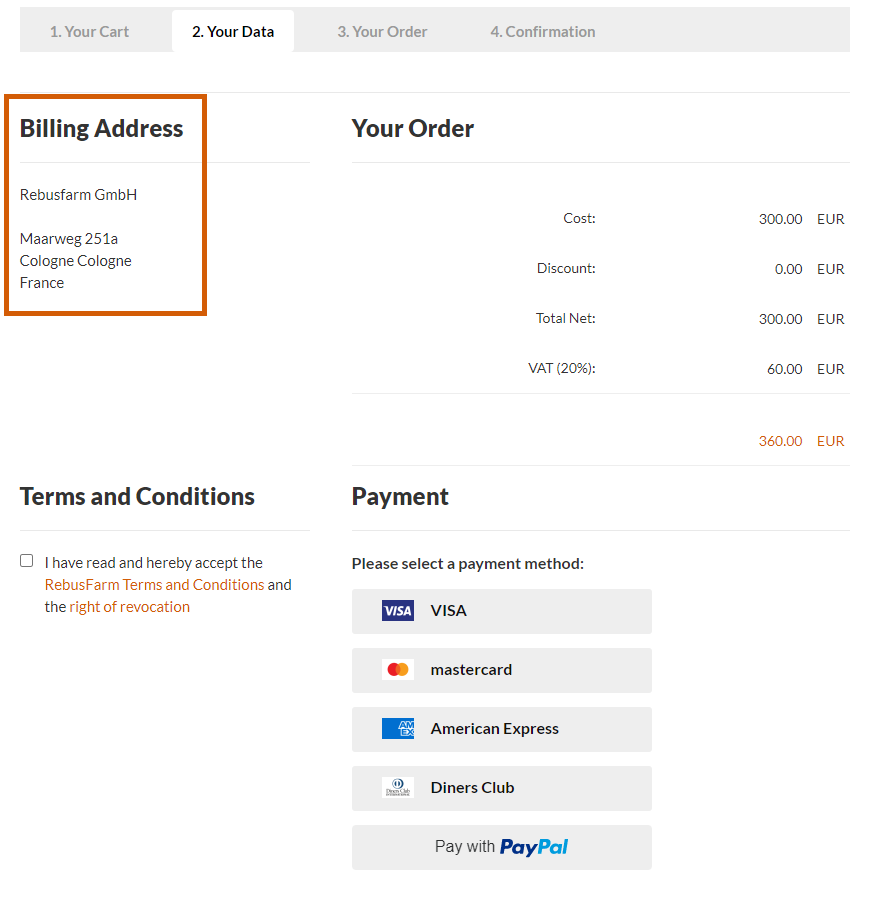 Please check the box to accept the Terms and Conditions and the Right of Revocation. Then select your payment method to continue with the process.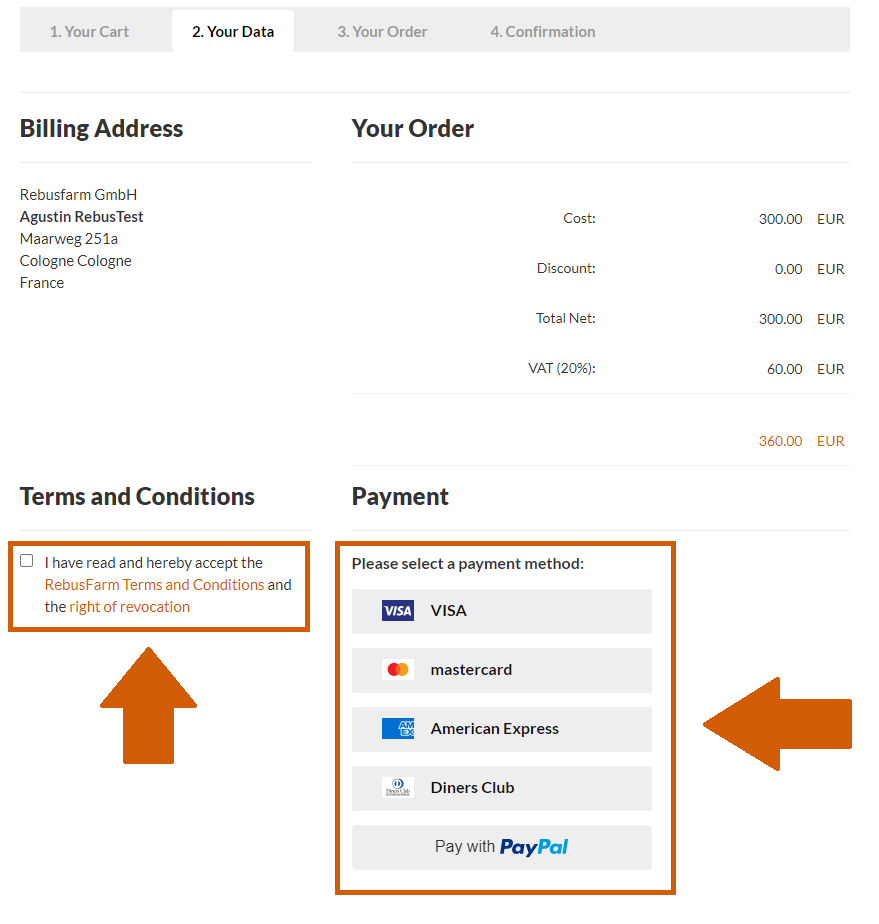 Check your order and make sure everything is correct, then click on 'Proceed to payment'.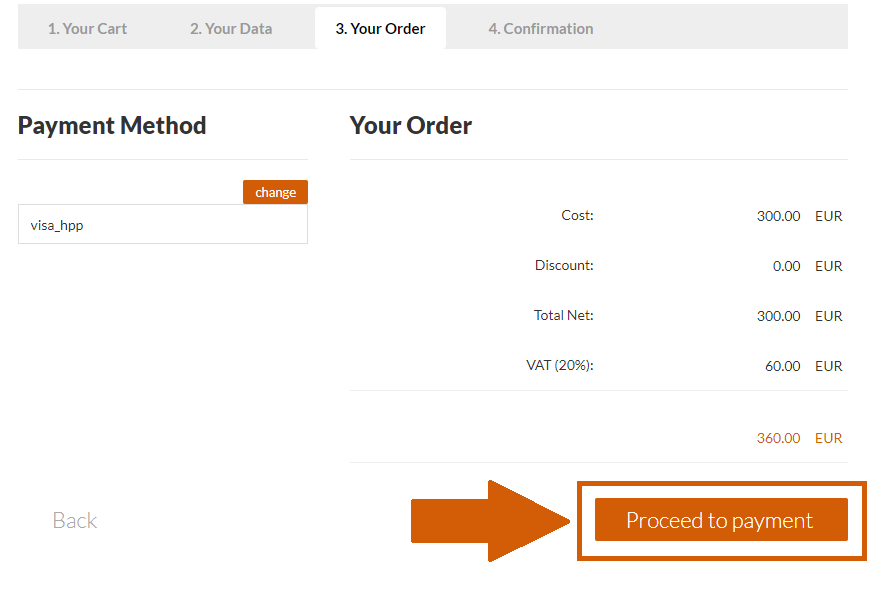 Enter your payment details and click on 'Continue' to finish the process.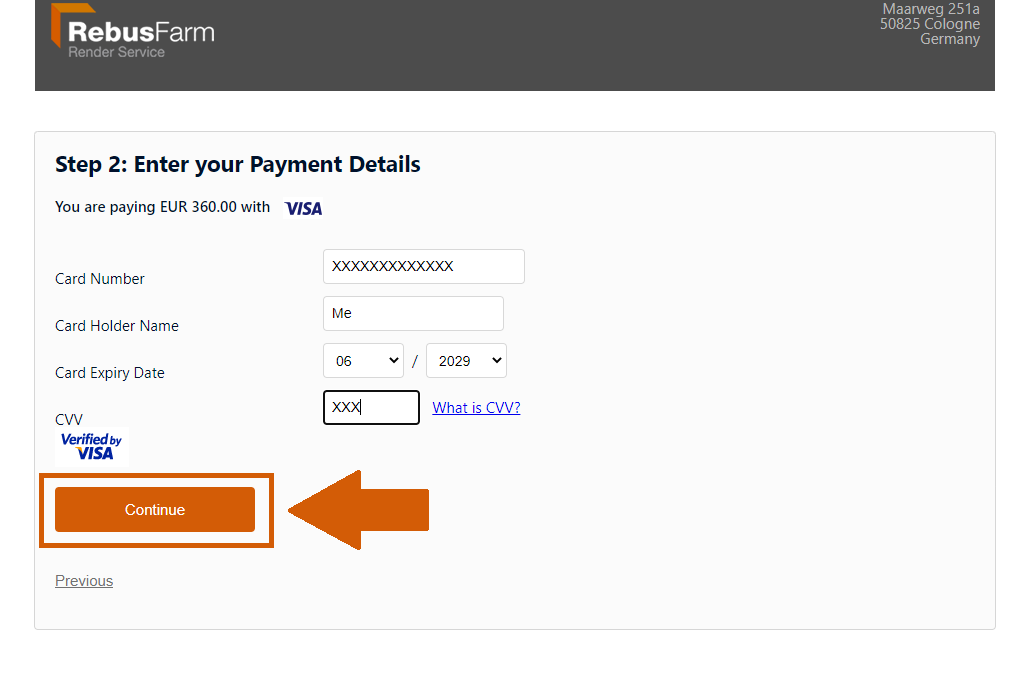 If your payment was successful, the RenderPoints will be added to your RebusFarm account and the system will send the invoice to your provided e-mail address. Now you are able to send your render jobs to the render cloud.