Wednesday, June 28th, 2021: 3D Film News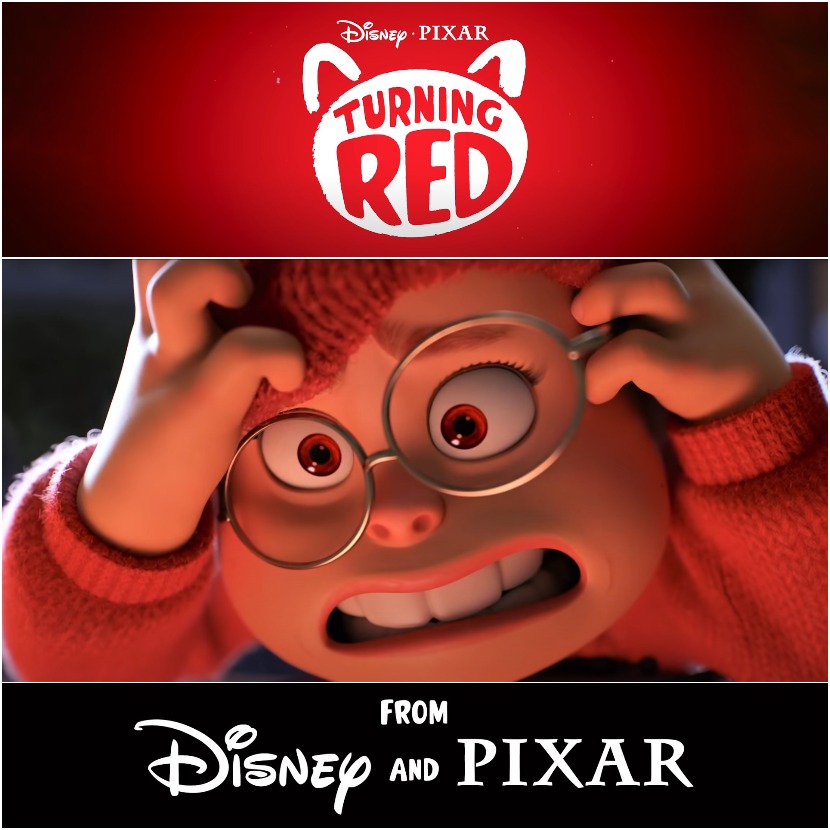 Walt Disney Pictures and Pixar Animation Studios have released their first teaser for Turning Red computer-animated feature film.
Turning Red is an American computer-animated comedy movie with a lot of fantasy and it describes the story of a thirteen-year-old girl who turns into a big red panda whenever she gets excited!
Walt Disney Pictures is an American film production studio that is part of Walt Disney Studios, which is owned by The Walt Disney Company, based in Burbank, California.
Pixar is an American animation studio based in Emeryville, California, and part of Walt Disney Studios owned by The Walt Disney Company. They are famous for Toy Story  (1995), A Bug's Life (1998), Monsters, Inc. (2001), and Finding Nemo (2003), and many more.
Animated films produced by Walt Disney and Pixar are released under "Walt Disney Studios Motion Pictures".