Friday, June 3rd, 2022: 3D Community News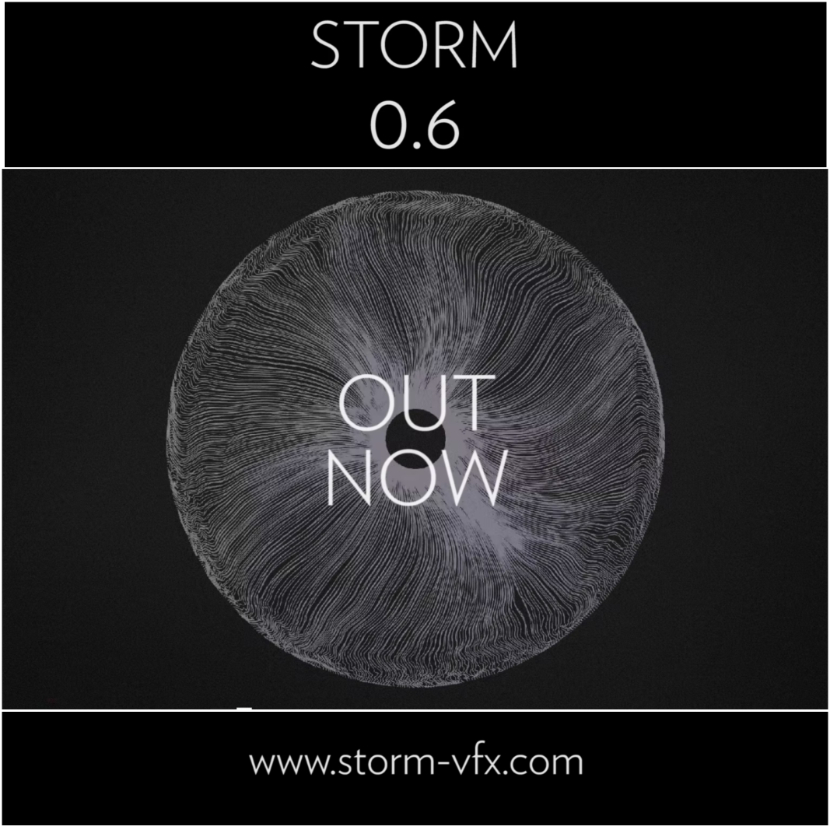 Sebastian Schäfer, a VFX artist, has released his latest effort called "Storm 0.6" which is a standalone particle simulation tool that has been used in feature films and series such as "X-Men: Dark Phoenix", "Game Of Thrones" and a lot more!
Some of its features are:
New cloth solver, cloth guide, and cloth-constraints nodes.

This allows the user to achieve stable cloth mesh and line tearing.
Create merge cloth constraints by groups.
Visualize cloth node.
Change stiffness and break stretch values.

Lines (curves) can be recognized by new alembic import and export.
More recognizable weights to the attribute-transfer node.
Volume gradient and Mesh-curvature node.
Supporting online licenses.
Plus, several small improvements and bug fixes.
If you want to know more about this amazing piece of software, just click HERE!
Enjoy watching the demo now!
Sebastian Schäfer is a German VFX artist who has hands-on experience in many large VFX houses such as ScanlineVFX Vancouver, Ghost VFX, Rise VFX, and more. He has a passion to create tools to make his workflow more efficient and loved to share them with the community.