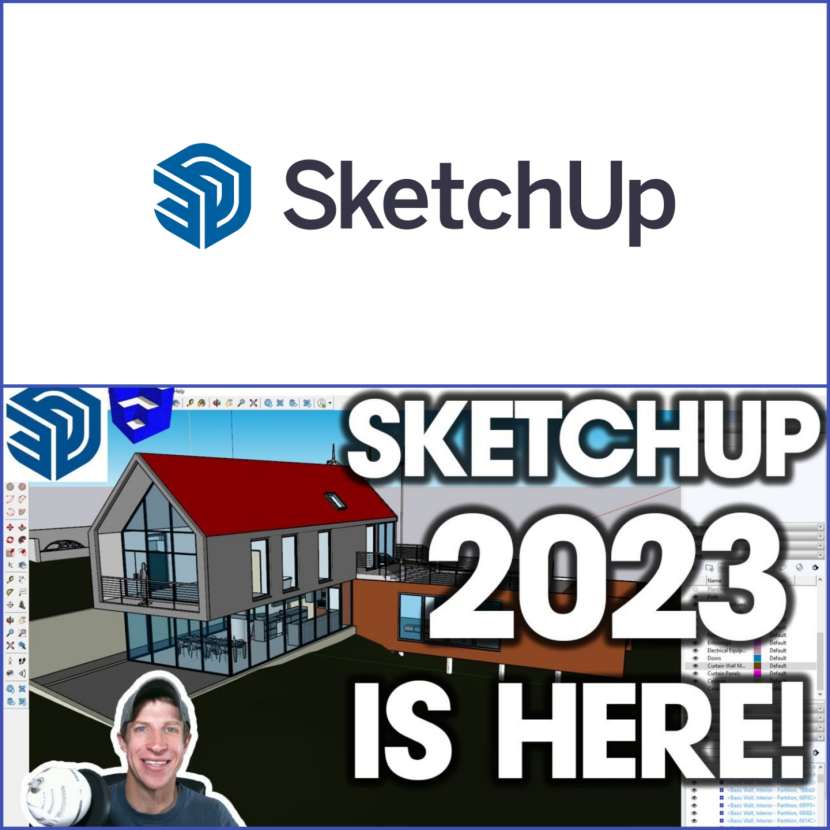 SketchUp 2023 has been just released and here are the new features!
SketchUp unveils native interoperability and removes barriers to creative exploration in 2023 with the Revit Importer for Studio and elevated modeling tools in SketchUp for Desktop.

The new import feature within a Studio subscription allows you to accurately and efficiently convert your Revit models into SketchUp geometry for deeper collaboration across project phases, teams, and stakeholders. Various workarounds exist to export Revit models to SketchUp, but this new importer saves the most time, is more accurate in geometry conversion, and leads to much lighter models.

From the Studio overhaul to cross-subscription modeling improvements, SketchUp developers have removed workflow barriers to unleash your creativity in 2023.
Check the video now and start rendering!
SketchUp is a suite of subscription products that include SketchUp Pro Desktop, a 3D modeling Computer-Aided Design (CAD) program for a broad range of drawing and design applications — including architectural, interior design, industrial and product design, landscape architecture, civil and mechanical engineering, theater, film and video game development.