Thursday, January 11th, 2018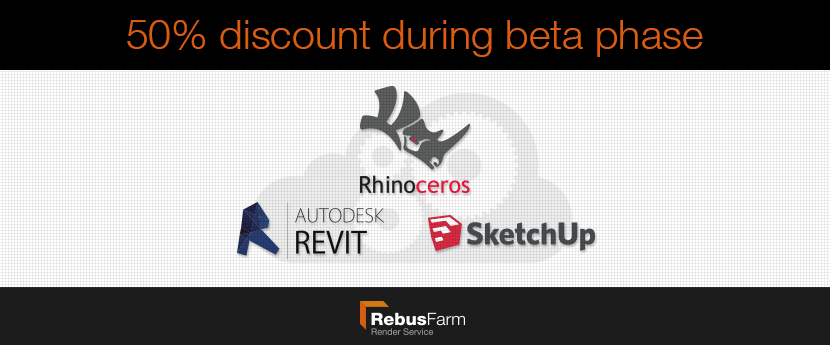 We're happy to announce that we currently make the final improvements to our support of SketchUp 2018, Revit 2017 and Rhino 5, so that we will be able to end our beta phase on January 31st, 2018. 
Until then the automatic discount of 50% is still applied to all jobs that run on all three CAD software. If you want to make use of the smaller price, while it is still active, go ahead and render your work until January 31st. If you are new to our service you can find all necessary information to get started in our Quickstart Guide.
Happy rendering!
How to find RebusFarm in SketchUp

How to find RebusFarm in Rhino 5

How to find RebusFarm in Autodesk Revit