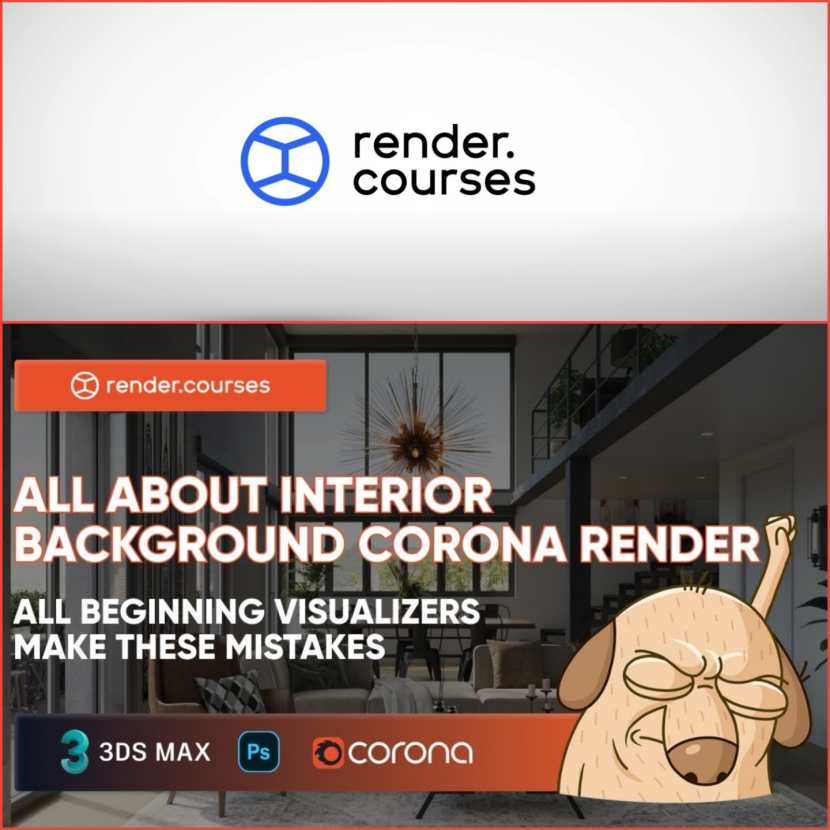 Render Courses just released a very useful video tutorial explaining how to create realistic backgrounds for your interior renders.
What makes the difference between a good, realistic background and a bad one?

Almost all beginner visualizers make more or less the same mistakes:

1. Background brightness
2. Different lighting in the render and background
3. Different horizon lines in the scene and in the background
4. Different camera angles in the interior and background
5. Incorrect lighting direction in the background
6. The low resolution of the background image

In this video tutorial, you will have an overview of these mistakes and, of course, a quick fix for all of them :)

Check the video now!
Render Courses is an online platform dedicated to teaching architectural 3d visualization, transforming amateurs into professionals.