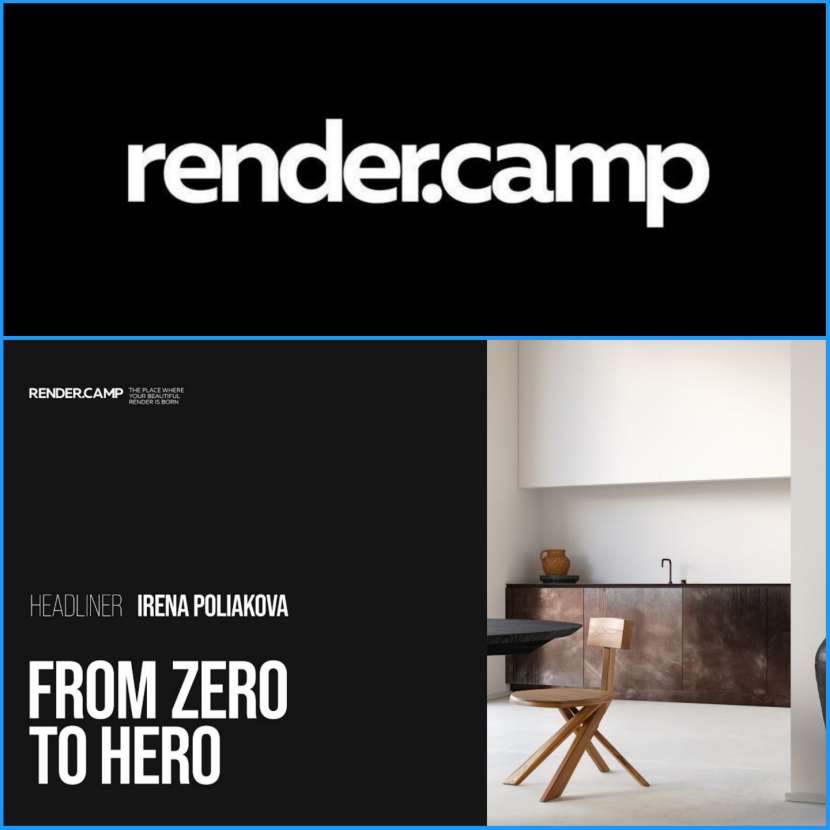 Render.Camp announced a free "From Zero to Hero" workshop headlining Irena Poliakova!
Join Render.Camp this Thursday and watch (and learn of course :) ) the process of creating a stunning 3D rendering!

Whether you're new to 3DS Max and Chaos Corona, or simply want to improve your basic skills, this workshop is perfect for you.

One of the challenges of visualizing white interiors is the high level of light reflection. Due to the high reflection coefficient of white, an improper setup of lighting and materials can result in an overly bright or glossy scene.

We'll show you how to set up these elements properly to achieve a flawless and realistic final result.

Headliner: Irena Poliakova.

Date: March 2.

Time:

09:00 Los Angeles;
12:00 New York;
17:00 London;
19:00 Kyiv;
21:00 Dubai.

Check the video and join the waiting list!
Render.Camp is an online source dedicated to sharing knowledge, and helping thousands of designers, architects, and visualizers learn how to make really cool renders quickly and efficiently!