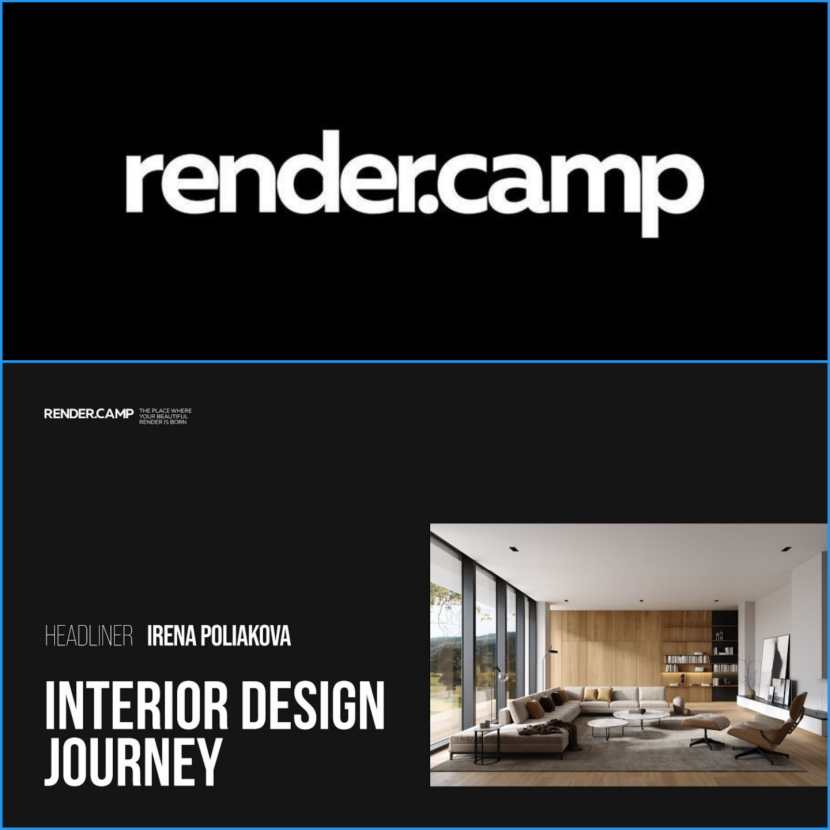 Render.Camp released a new video, the 4th sequel to its Interior Design Journey series, with Irena Poliakova headlining.
In this video tutorial, you will be shifting focus to the heart of the home - the living room.

Using the power of AI, you will learn how to gather references and create a mood board to capture the desired ambiance of our living room.

From there, you'll dive into the process of bringing the space to life through fast-paced modeling, lighting, material selection, and rendering techniques.

Whether you're a beginner or have some experience, this workshop is designed to help you enhance your skills and gain practical knowledge in 3D visualization.

Check the video now!
Render.Camp is an online source dedicated to sharing knowledge, and helping thousands of designers, architects, and visualizers learn how to make really cool renders quickly and efficiently!