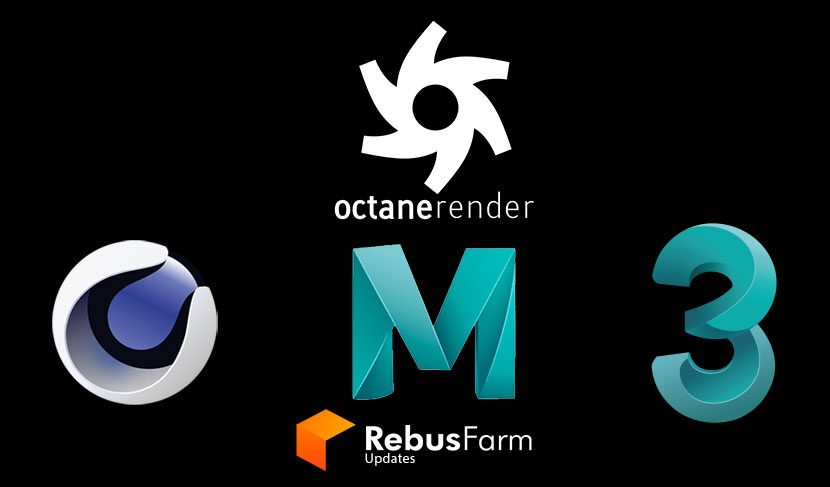 Our Octane Render Farm has updated its OctaneRender version.
Please note that all Cinema 4D jobs will use version 2021.1.6. If you have an older version, it will still work on our render farm. However, we strongly recommend matching your version with ours.
The update will affect versions from Cinema 4D R16 up to R26. This version also adds support for the brand-new release 2023.
For 3ds Max, versions 2018-2023 will be affected and for Maya versions, 2018-2023 will be affected as well.
Some Cinema4D New Features: 
Mograph color support: We've added support for Mograph color in the Scatter Object for Matrix objects, giving you more control over the look and feel of your animations.

Vertexmap tags support: We've added support for Vertexmap tags on Field-driven primitives, enabling more precise control over your animations.

Light linking feature: We've added native light and object linking by using Cinema 4D's light Project section, allowing you to easily control the lighting in your scenes.

Motion blur performance: We've made a fix to improve the motion blur performance on xpEmitter with high particle counts, ensuring that your animations render smoothly.

Standard Surface material: We've added Standard Surface to Sub-Material, giving you more options for creating realistic materials.

Texture management: We've added Localize/Globalize commands to the Octane Texture Manager, making it easier to manage your textures.

Bug fixes: We've addressed several bugs to improve the overall stability of the software.