February 2nd 2015: New RebusFarm Software out now!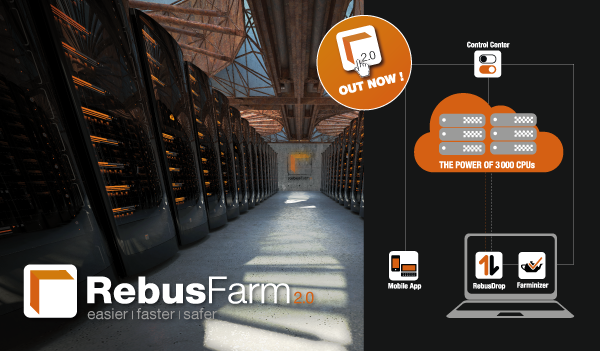 We are happy to announce our new Render Farm Software RebusFarm 2.0.
RebusFarm 2.0 will work in parallel with the previous Rebus Manager for four weeks. Please use this time to change over to the new system and get ready for your next render job. Read more here.