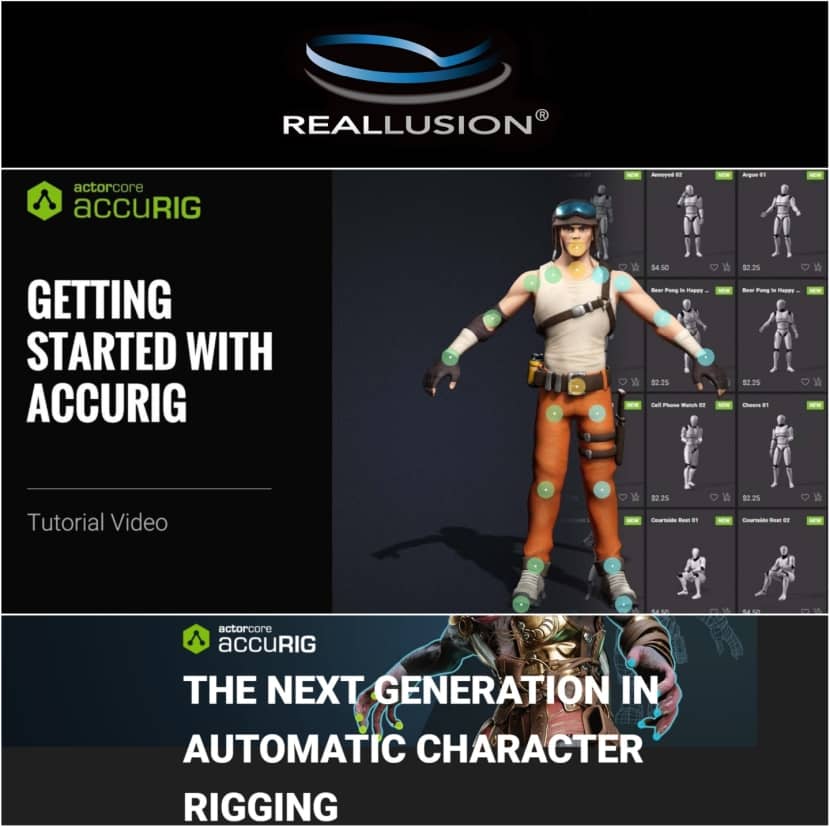 Reallusion has released AccuRig, a new free automatic rigging tool for 3D characters.
The software generates full-body and finger rigs for biped characters and exports them in FBX and USD format for use in DCC apps and game engines like Blender, Cinema 4D, Omniverse, Unity, and many others.

The software is designed for use with ActorCore, Reallusion's own online library of 3D characters and motions, some of them available for free, but can be used independently of it.

AccuRig is available for Windows 8+. It's a free download. To export a rigged 3D character, you will need to register for a free ActorCore account, even if you are only exporting locally.

Enjoy watching this awesome video tutorial!
Reallusion Inc. is a 2D and 3D animation software and content developer based in Silicon Valley. It has R&D centers in Germany, Japan and Taiwan. It is a company specialized in developing Realtime cinematic animation, virtual production, and motion capture tools.