Tuesday, November 30th, 2021: 3D Community News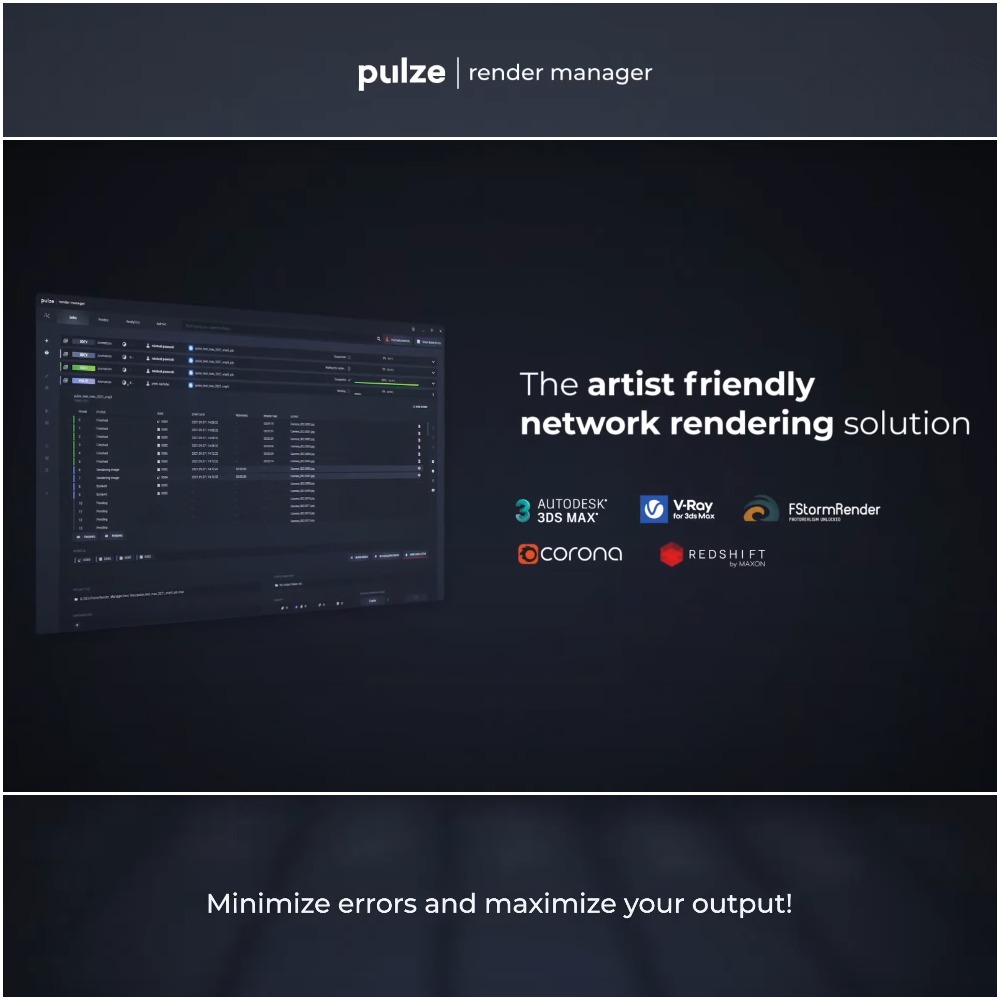 Pulze has recently announced the 2nd version of Render Manager which has been rebuilt from the ground up to offer an artist-friendly and easy-to-use network rendering experience.
Some of the new features and improvements are:
New job distribution system

New job management options

Refined job creation

Edit job

Resumable and packed tasks

Improved Scene Manager integration

Status and progress

Error handling

New setup experience
For more details visit the Pulze Blog.
Check out this 1+ minute presentation and explore its abilities!
Pulze is a set of user-friendly, customizable, and powerful pipeline tools that help 3D Artists to improve their visualization workflows. Designed by a group of passionate ArchViz experts and coders, the software provides highly automated processes that increase the quality of your work in an efficient way.