Thursday, February 24th, 2022: 3D Community News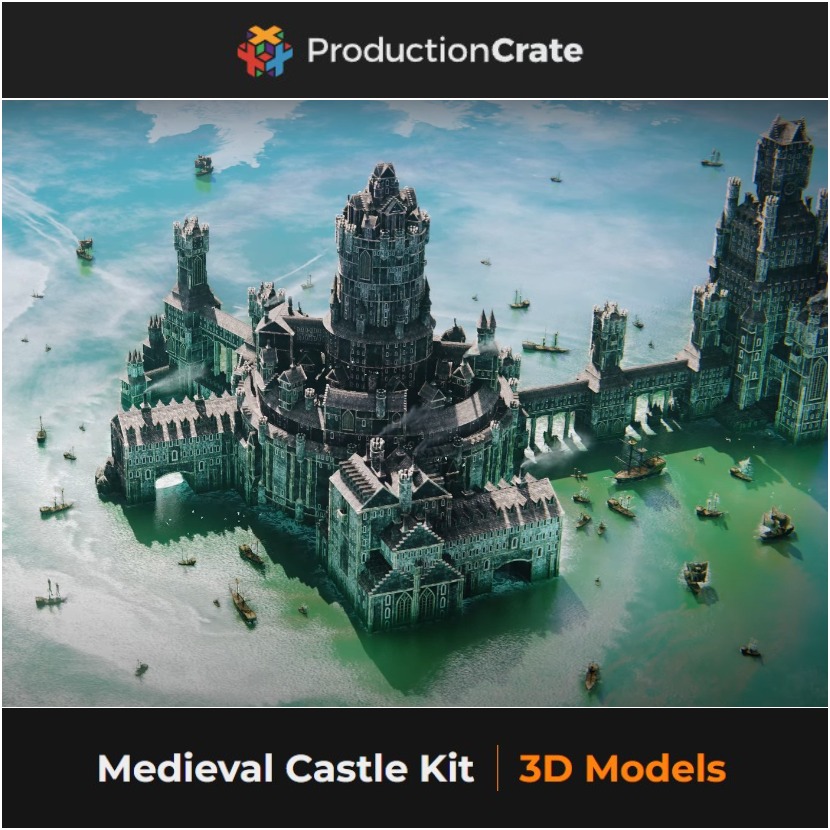 Production Crate, one of the known production-ready 3D assets web library, shared for a limited time a free modular kit to create a Medieval Castle, fortresses and cites with many variations.
Unleash your imagination and create your cinematic production quality story using this amazing kit.
This kit comes with the following:
3D Castle walls, and towers.
A range of large structure buildings.
Realistic photo scanned materials with up to 8K textures.
Several material variations from light bricks, brown bricks, dark bricks, and old bricks.
The buildings have the scale of Lord of the Rings and game of thrones castles.
3D models come in two formats, USDZ and FBX.
FBX version is compatible with any 3d software. (3DS Max, Cinema4d and Houdini, and many more)
You can download this Medieval Castle Kit for Free HERE.
Which can be used for both commercial and non-commercial purposes.
Enjoy this demo and learn about this great kit:
Production Crate is a website with more than 1,000,000 production-ready assets. It supports a wide range of clients, from DJs and video producers (Snoop Dogg and Eminem) to streaming services (HBO and Netflix). All their assets are 100% originally developed by professionals in the Hollywood industry.