Thursday, June 10th, 2021: 3D Community News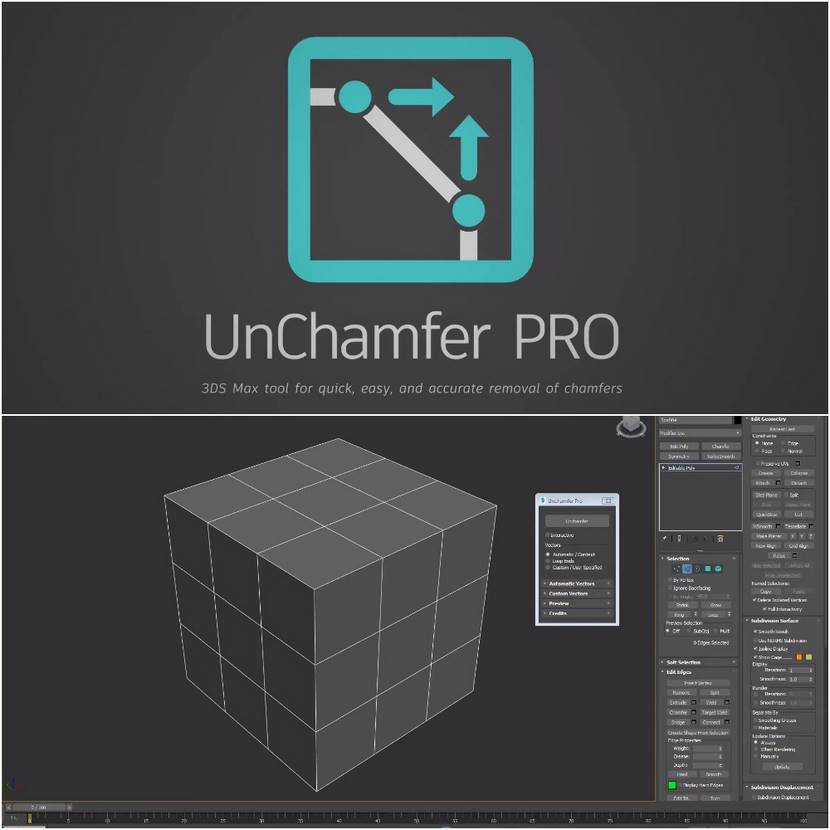 The UnChamfer Pro script is as great as it sounds. Let's say it once again... UNCHAMFER!!!
The script is designed to allow an accurate and easy at the same time removal or scaling of mesh chamfers. All you have to do is select the edges of the chamfer you want to remove and simply run the script. It also supports both automated and manual approaches to determine where the selected edges should be collapsed.
You can purchase it from PolyHertz E-Shop for only 8$ and save your life!