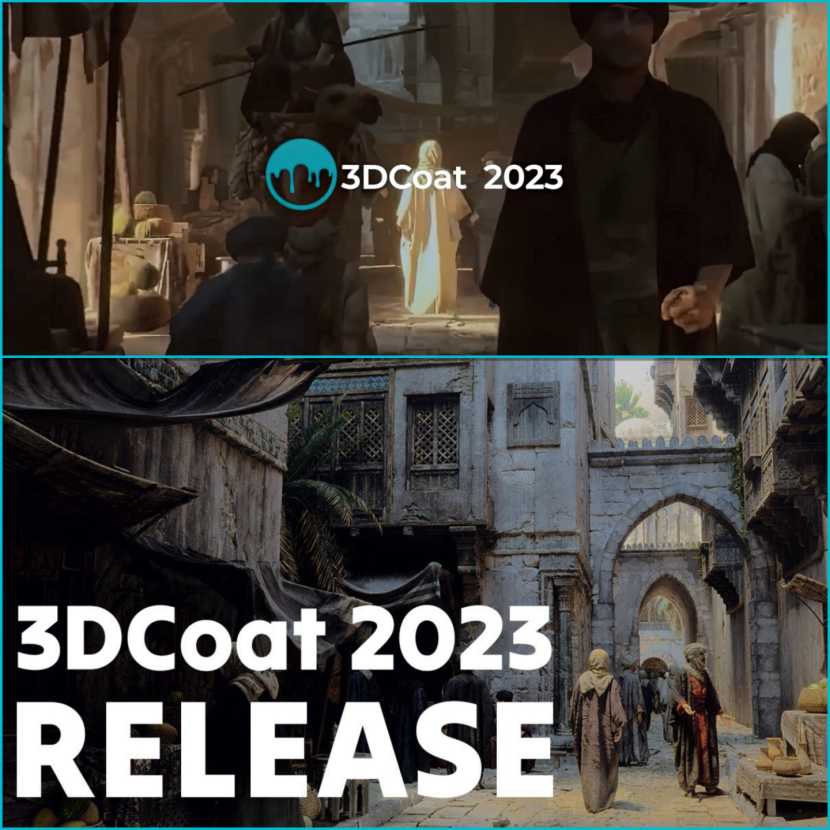 Pilgway has released 3DCoat 2023, the latest version of the sculpting, retopology, and 3D painting software.
New features include support for soft selection during modeling and retopology, a timelapse screen recorder, and better performance when subdividing meshes.

Other changes since 3DCoat 2022 include a new multi-resolution sculpting system, improvements to the Sketch tool, painting tools, and file export, including export to Blender and Unreal Engine.

Pilgway has also released 3DCoatTextura 2023, the latest version of the cut-down edition of 3DCoat for texture painting and rendering.

3DCoat 2023 is available for Windows 7+, Ubuntu 20.04+ and macOS 10.13+.
For individual artists, new perpetual node-locked licenses of 3DCoat cost €439. Subscriptions cost €20.80/month or €169.85/year. Rent-to-own plans require 11 continuous monthly payments of €41.60.
For studios, new perpetual node-locked licenses of 3DCoat cost €539; floating licenses cost €579. Subscriptions cost €32.85/month or €299/year for node-locked; €37.85/month or €319.85/year for floating.
You can find details of educational pricing on Pilgway's website. All prices exclude tax.
Check the video now!
Pilgway is a software development studio headquartered in Kyiv, Ukraine. The studio was founded in 2007 by Andrew Shpagin, the Lead Programmer, an experienced game developer in the past.