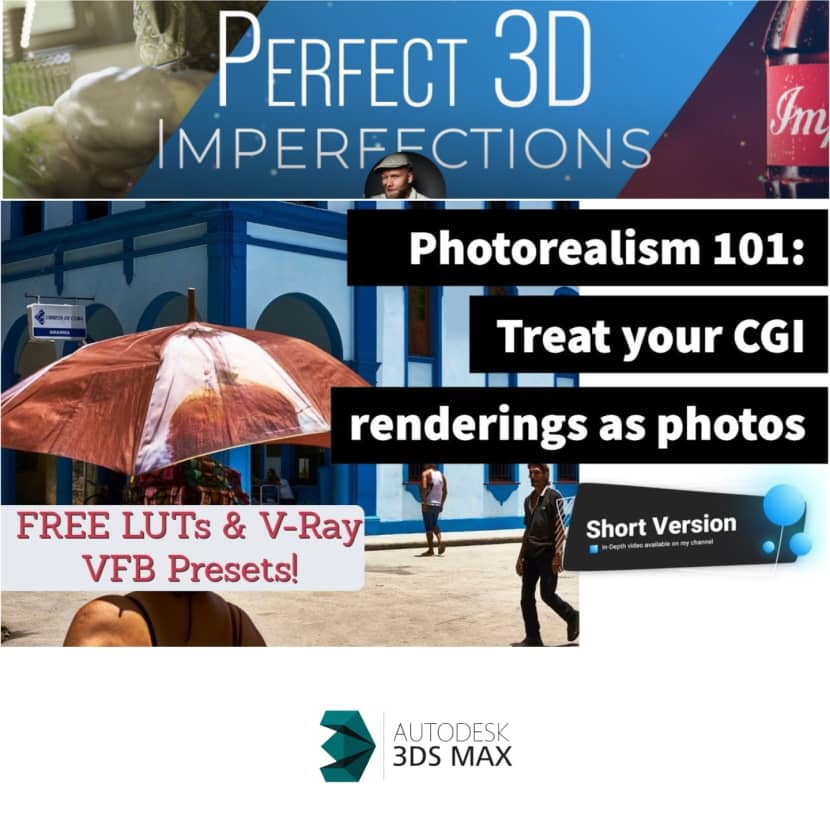 Perfect 3D Imperfections has recently published a tutorial about how to achieve a photo-realistic look in your renderings!
In this short-versioned but in-depth tutorial, you will learn how to bring your renderings from a linear look to something that would come out of your DSL camera or high-end smartphone!

Architectural visualization, especially interior shots will greatly benefit from this workflow.

–Contents of this video–
00:00:00 Intro
00:00:35 Linear space vs. camera contrast
00:01:53 Processing linear renderings for a photographic look
00:06:54 Free LUTs and V-Ray VFB Presets for Framebuffer processing
00:07:29 Wrap-up: My view on photographic processing

Download a pack of Free Photographic LUTs + V-Ray VFB Presets and kickstart your photographic look here!

To find out more, check the video below!
Perfect 3D Imperfections is a growing library of unique assets for CGI Artists to improve photorealism and workflows.