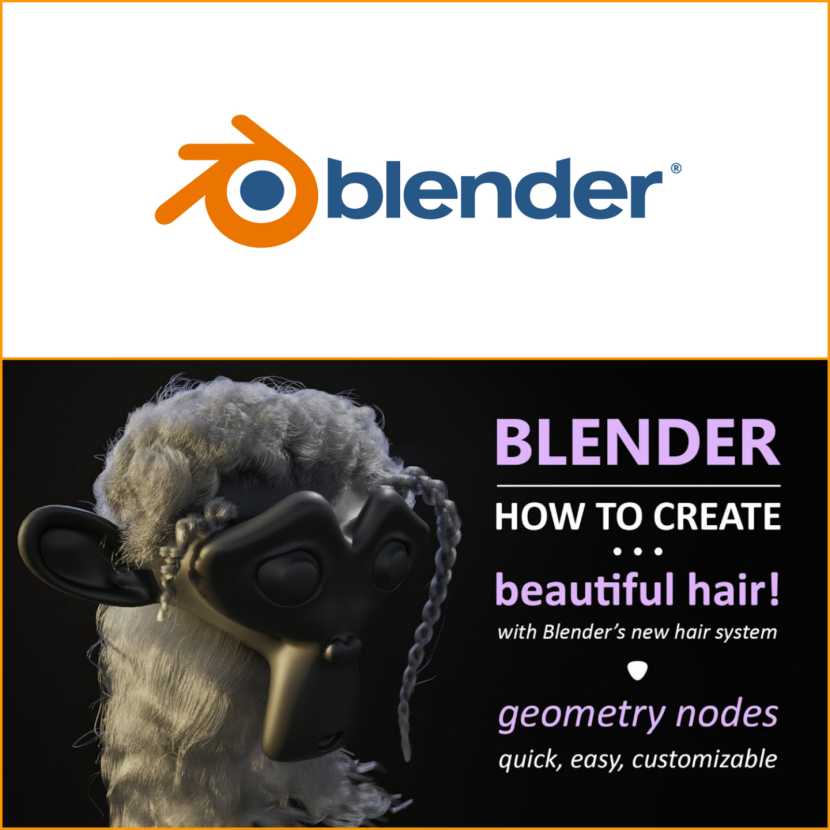 3D artist Nino (aka defoq), recently released a very neat video tutorial explaining how to create realistic hair in Blender using a new hair system and geometry nodes!
Creating realistic and beautiful hair is a stumbling point in pretty much every 3D software that is out there.

So, here's a tutorial on how to use the new hair system combined with geometry nodes to create realistic hair systems!

To help you save the time of creating your own geometry node hair setups, Nino added his .blend hair system file on Gumroad that you can download for free.

It contains the Geometry Node setups that you can use to customize your hair systems quickly and easily! Hope that helps :)

Check the video now!
Nino is a 3D artist mostly dedicated to Blender and sharing knowledge on his Youtube channel.