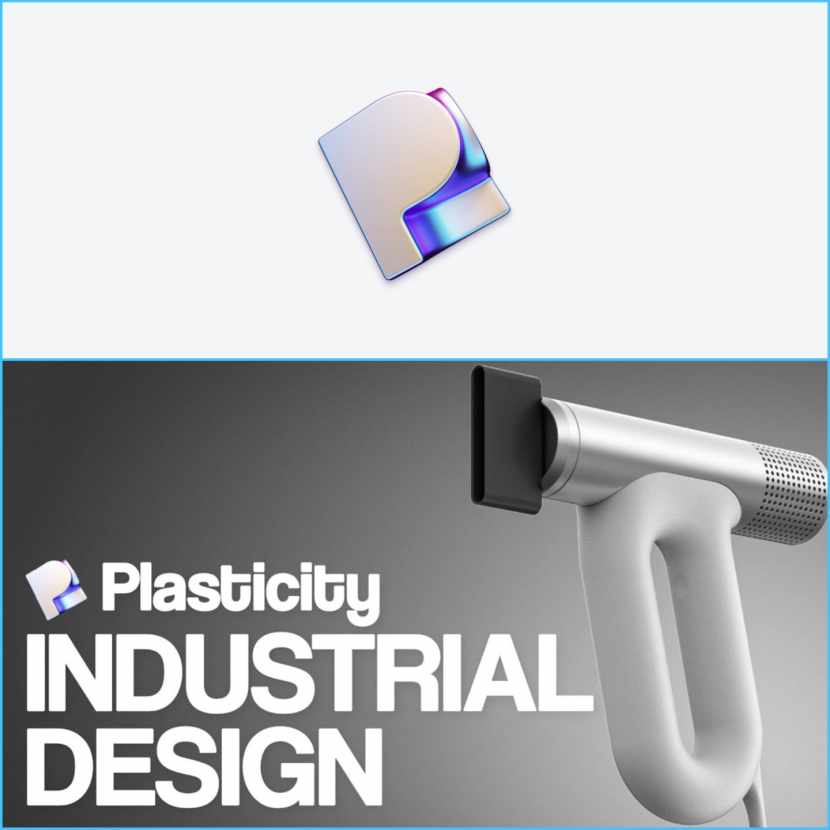 Nikita Kapustin recently released a very interesting tutorial explaining how to cover industrial design requirements using Plasticity!
In this tutorial, you will get to know how to recreate an industrial hair dryer model in Plasticity, focusing on the intricacies of combining cylindrical and donut shapes with clean transitions.

You'll learn the techniques of crafting sharp cuts, adjusting polygon density, and correcting shading errors.

You will be taken through the use of Plasticity's latest features, like the Patching Tool, to refine your model.

Expect to gain insights into solving complex modeling challenges and enhancing the visual appeal of your renderings with my step-by-step guidance, perfect for both beginners and advanced users looking to polish their 3D modeling and surface modeling techniques.

⌚Timestamps

00:00 - Introduction to Industrial Hair Dryer Modeling in Plasticity
01:10 - Initial Modeling Steps and Reference Image Setup
02:05 - Detailing the Connection of Shapes and Handling Errors
03:55 - Using the Donut Shape and the Cylinder in Design
05:42 - Advanced Shaping Techniques with the Patching Tool
07:39 - Intricate Cuts and Adjustments for Aesthetic Shapes
09:51 - Finalizing Design and Discussion on the Plasticity Course
17:03 - Working with Edge Continuity and Mirroring Techniques
23:21 - Creating Detailed Components and Boolean Operations
31:02 - Final Touches and Tips for Practical Application in Design

Check the video now!

Nikita Kapustin is a CGI artist focused on 3d-modeling in Plasticity.