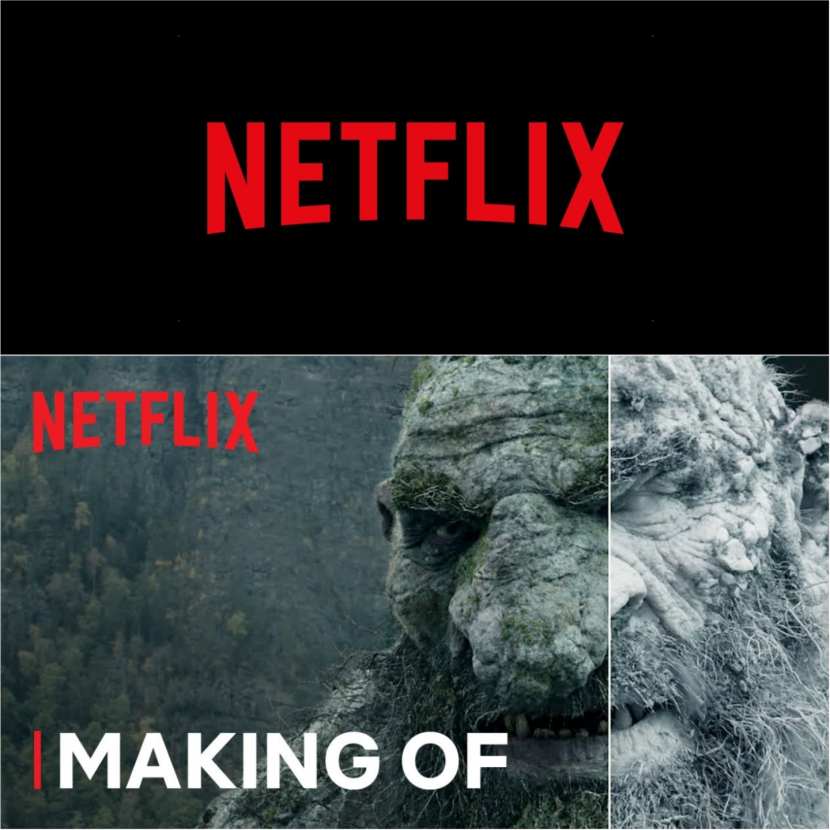 Netflix recently released a cool video about the making of its latest release, Troll!
When an explosion in the Norwegian mountains awakens an ancient troll, officials appoint a fearless paleontologist to stop it from wreaking deadly havoc....

Norwegian Hollywood director Roar Uthaug has had trolls on his mind for 20 years.

In this "Making of" you get an exclusive look at how director Roar Uthaug, with producers Espen Horn & Kristian Strand Sinkerud of Motion Blur, created TROLL – using state-of-the-art VFX.

Giving life to something that has been part of Norwegian folklore for hundreds of years.

Enjoy watching! Now!
Netflix is the world's "home cinema" amusement with 208 million paid members in over 190 countries. Documentaries and feature films over a wide assortment of genres and languages. Members can watch as much as they need, anytime, anyplace, on any internet-connected screen.