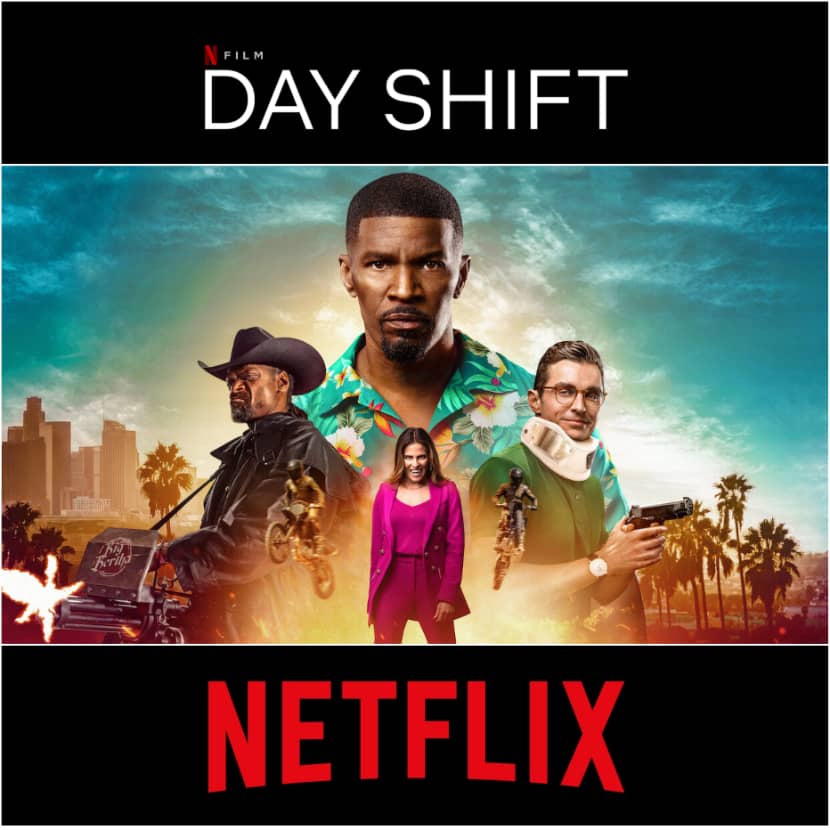 Netflix has recently released a new trailer for their upcoming movie Day Shift.
An LA vampire hunter has a week to come up with the cash to pay for his kid's tuition and braces. Trying to make a living these days just might kill him.

Starring Jamie Foxx, Dave Franco, and Snoop Dogg.
Created by: J.J. Perry.

Exclusively streaming on Netflix on August 12th, 2022!

Enjoy watching! Now!
Netflix is the world's "home cinema" amusement with 208 million paid members in over 190 countries. Documentaries and feature films over a wide assortment of genres and languages. Members can watch as much as they need, anytime, anyplace, on any internet-connected screen.