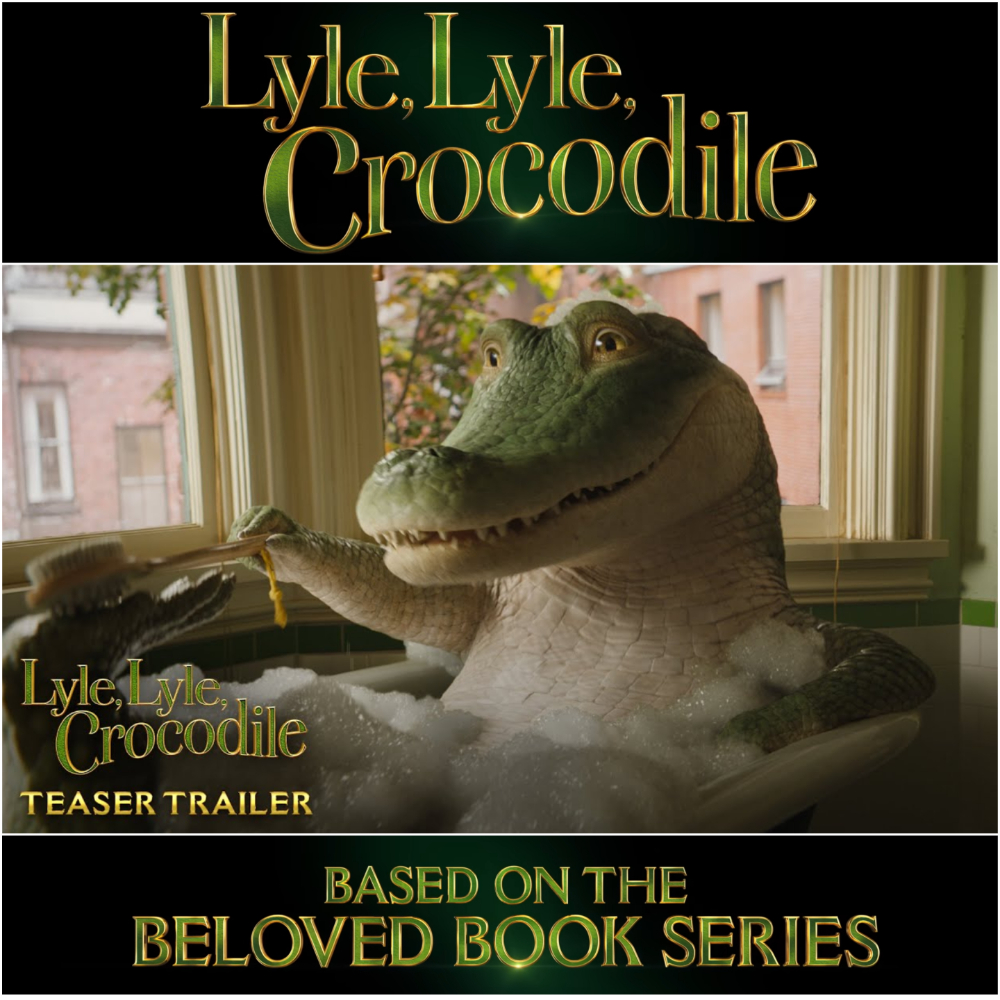 Sony Pictures Entertainment has recently released a teaser trailer for Lyle, Lyle, Crocodile. A movie based on the best-selling book series by Bernard Waber.
Based on the best-selling book series by Bernard Waber, Lyle, Lyle, Crocodile is a live-action/CGI musical comedy that brings this beloved character to a new, global audience.

When the Primm family (Constance Wu, Scoot McNairy, Winslow Fegley) moves to New York City, their young son Josh struggles to adapt to his new school and new friends. All of that changes when he discovers Lyle - a singing crocodile (Shawn Mendes) who loves baths, caviar and great music-living in the attic of his new home.
Directed by: Will Speck and Josh Gordon.

Coming to theatres in a while, crocodile :)

Enjoy watching! Now!
Sony Pictures Entertainment is a subsidiary of Tokyo-based Sony Group Corporation. Its global operations encompass motion picture production and distribution; television production and distribution; digital content creation and distribution; worldwide channel investments; home entertainment acquisition and distribution, operation of studio facilities; development of new entertainment products, services, and technologies; and distribution of filmed entertainment in more than 130 countries.