Monday, January 24th, 2022: 3D Community News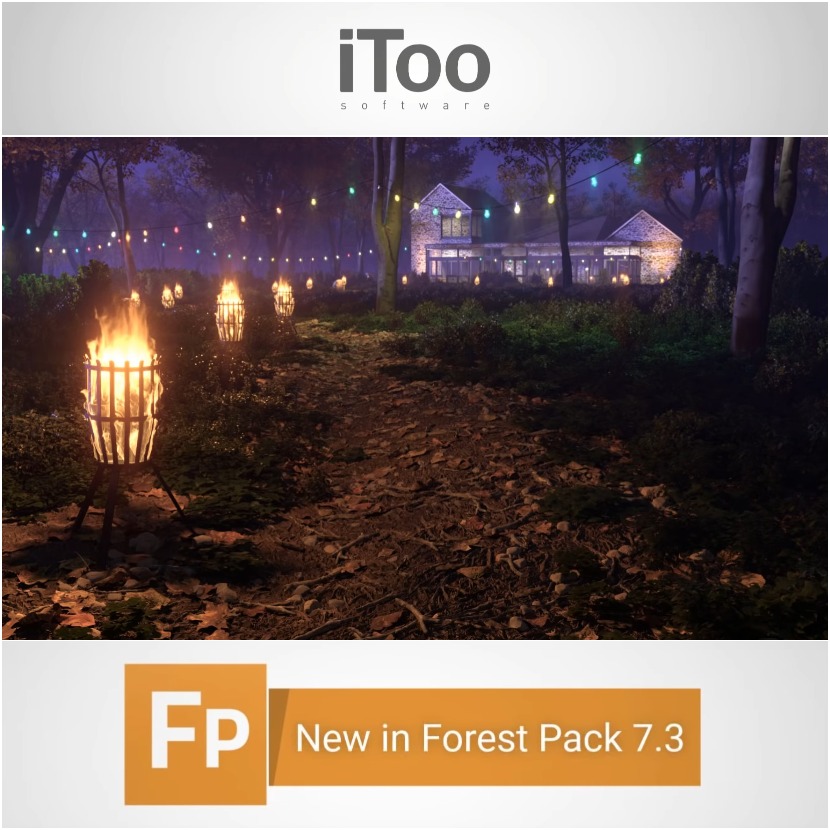 IToosoft has released the latest update 7.3 of its amazing scattering tool Forest Pack.
Forest Pack is considered one of the oldest and most famous scattering tools in the architectural visualization market and not only. It has the capability of scattering millions of 3d objects, such as plants and vegetation and be controlled in a parametric way.
This time it's improved further, and some of the updated features are:
Matching references by name.
The power of scattering groups.
Scattering non-geometrical objects (Volumetrics and lights).
Randomizing lights with Forest Color.
The Forest Pack is available as a Stand-Alone or Network license for 230,00€/Year or 340,00 € for 3 years.
Enjoy watching this 10-minutes introduction video and learn how to use the new features:
IToosoft is a 3D software and developing company founded in 1999 in Cádiz, southern Spain. The creators of Forest Pack and RailClone, top-ranked plugins for Autodesk 3ds Max, with a wide range of applications in ArchViz, VFX, and games. Itoo team is constantly working hard to develop clever and productive tools which make 3D Artists' life easier.