Thursday, May 12th, 2022: 3D Community News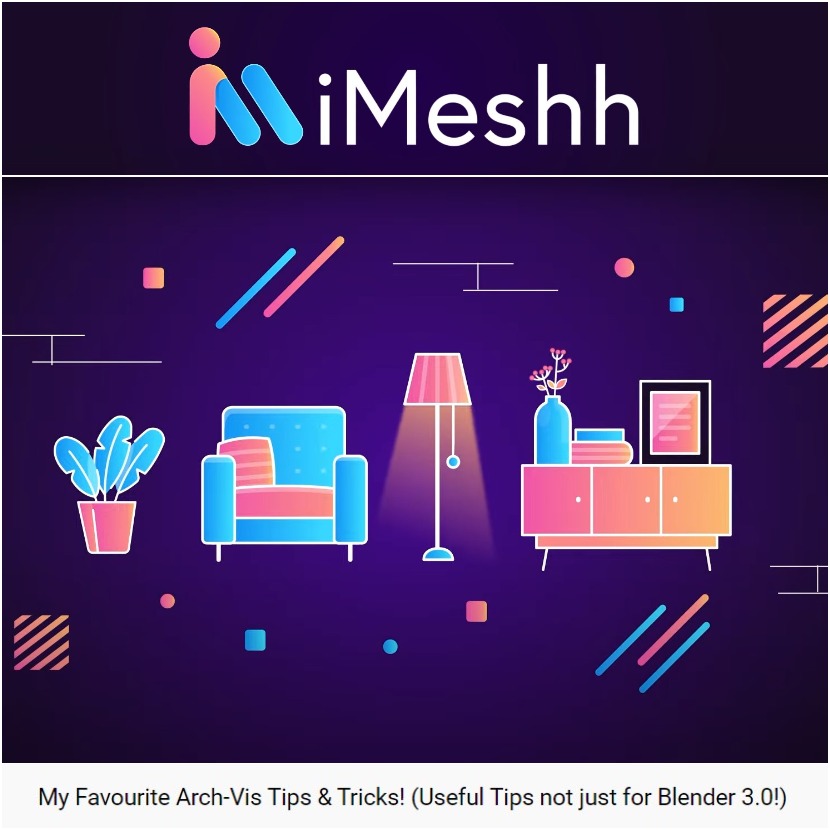 IMeshh shared with the ArchViz community some of the top tips artists could use while working on their projects. As they describe, these tips are not only limited to Blender but they are related to some common mistakes Archi Viz artists usually do.
Check below the Top 9 tips:
Camera at 90 degrees.
Post-Production.
Mood boards.
Sun positioner.
Creative shadows.
Not trying to improve.
Use add-ons.
Small, medium & large details.
Dirt.
Enjoy watching this useful and informative video now!
IMeshh is an online Blender 3D library asset, selling all sorts of blender models to make ArchViz artists' life easier and more creative.
They offer 4 types of subscription plans:
Free type, to use freebie models from their assets just by creating an account.
Freelancer, for independents who have less than 100,000 USD earnings per year.
Studio, for teams who have more than 100,000 USD earnings per year.
Enterprise, for large studios with more than 1,000,000 USD earnings per year.