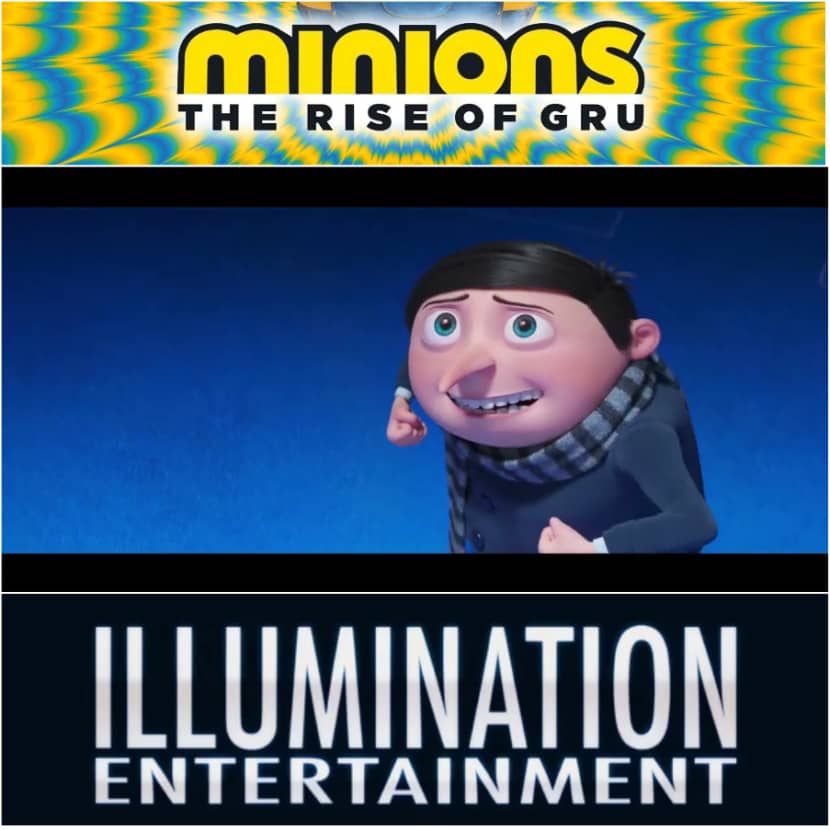 Illumination Entertainment has released an extended preview trailer of Minions: The Rise of Gru.
Long before he becomes the master of evil, Gru (Oscar® nominee Steve Carell) is just a 12-year-old boy in 1970s suburbia, plotting to take over the world from his basement.

Steered by the franchise's original creators, Minions: The Rise of Gru is produced by visionary Illumination founder and CEO Chris Meledandri and his longtime collaborators Janet Healy and Chris Renaud. The film is directed by returning franchise filmmaker Kyle Balda (Despicable Me 3, Minions), co-directed by Brad Ableson (The Simpsons) and Jonathan del Val (The Secret Life of Pets films), and features the iconic voice of Pierre Coffin as the Minions and a killer '70s soundtrack courtesy of legendary Grammy-winning music producer Jack Antonoff.

Minions: The Rise of Gru is currently playing on demand on Prime Video, Apple TV, Xfinity, VUDU, and Microsoft.

Watch the trailer for Minions: The Rise of Gru, here!


Illumination Entertainment is an American computer animation studio, founded by Chris Meledandri in 2007. Illumination is owned by Meledandri and the Illumination brand is co-owned by Universal Pictures, a division of Comcast through its wholly owned subsidiary NBCUniversal. Meledandri produces the films, while Universal finances and distributes them. The studio is responsible for the Despicable Me, The Secret Life of Pets, and Sing franchises and the film adaptations of Dr. Seuss' books The Lorax and How the Grinch Stole Christmas. The Minions, characters from the Despicable Me series, are the studio's mascots.