Thursday, July 15th, 2021: 3D Community News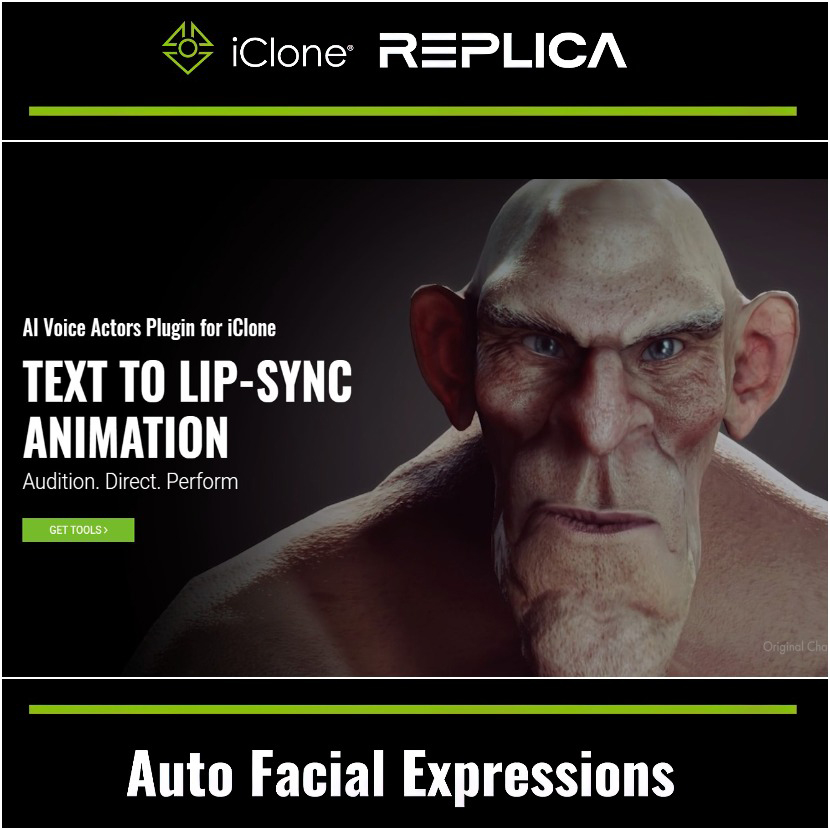 Reallusion collaborated with Replica Studios to create an AI plugin that automates text to lip-sync animation. Simple as that, type what you want your avatar to say in Replica Studios, export to iClone, and your avatar will be animated with automated lip-synching. Now, it's super easy and quick to create animations without hiring voice talent or even an animator.
With Replica, you can do a lot of things,
Choose from Large Selection of Voice Talents.
Test your Script, Set the Emotions.
Auto Expression Preset.
TTS AI Voice to Accurate Lip-Sync
Intuitive & Powerful Facial Expression Editing
Take a look at the video and enjoy the simplicity of this tool!
iClone is one of the fastest real-time 3D animation software in the industry; it made users' life easier as it allows them to produce professional animations for films, animation, video games, previz, education, content development, and art.
Reallusion Inc. is a 2D and 3D animation software and content developer, which is in Silicon Valley, has R&D centers in Germany, Japan, and Taiwan. They are specialized in developing Real-time cinematic animation, virtual production, and motion capture tools.