Tuesday, June 27th, 2021: 3D Community News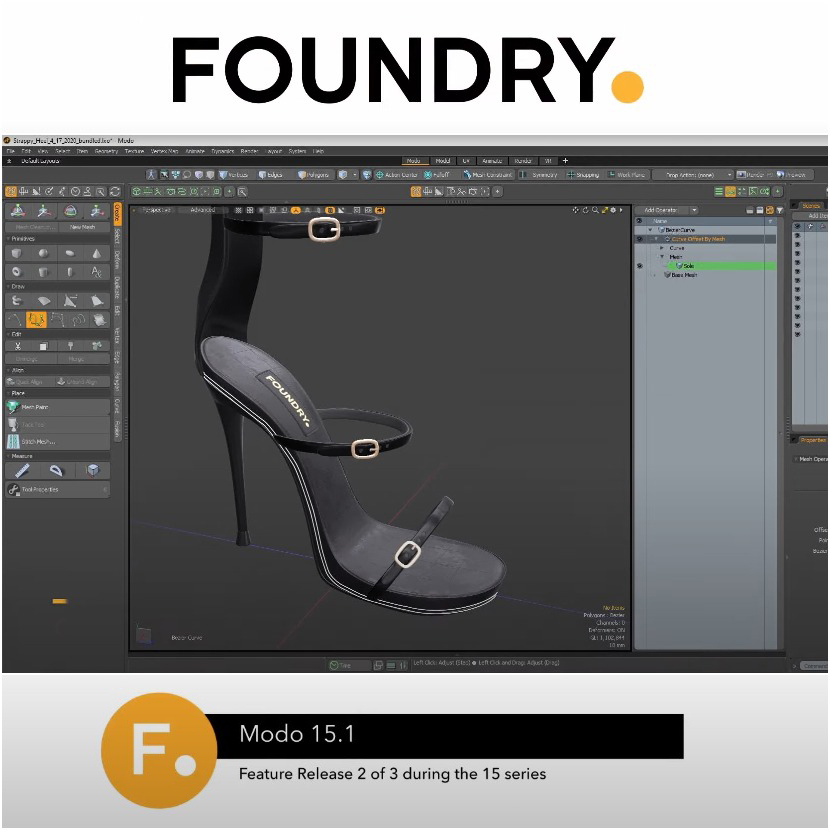 Foundry has released Modo 15.1, the second part of the three releases.
Modo 15.1, redefines the workflow of the 3d creation process in many aspects.
Some of the new features included, are
OmniHaul, esture-based control of tool properties and channels.
New way of Booleans for 2D designs.
Improved interactivity of procedural modeling by Deferred and Paused Evaluation.
support for Python 3 and QT5
QuickCam, navigate through with the ability to "look around" like game navigation.
Watch the video to learn more!
Modo is a powerful and flexible 3D software, for modeling, texturing, animation, and rendering, that gives the artist the leverage to jump through technical hoops. Click here to try it for free.
Foundry is a creative software development company that deals with the Digital Design, Media, and Entertainment industries for over 20 years. Founded in 1996 in London, with over 300 employees and a presence in the US, China, Japan, Australia, and Europe. The company is famous for NUKE, MARI, KATANA, and MODO tools.