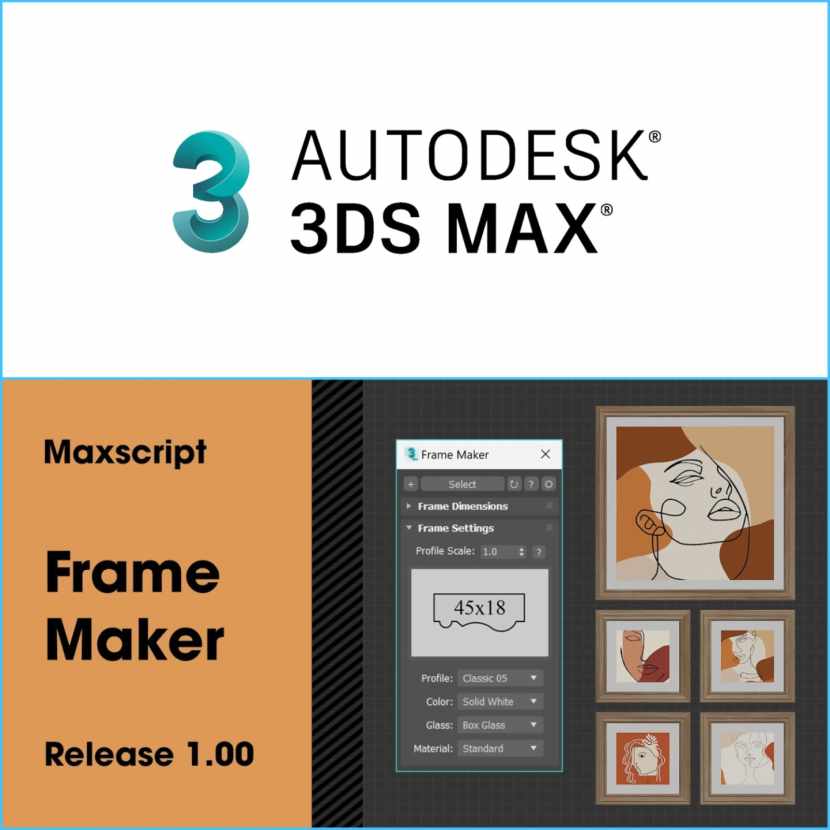 D95 Design released Frame Maker, a script for automatic wall art frame creation!
A new software tool called Frame Maker by Đặng Tiến Dũng of D95 DESIGN aims to simplify the process of creating picture frames.
The tool enables users to quickly fashion frames with the correct aspect ratio based on the imported image files.

Users can create multiple frames simultaneously, making the task more efficient.

The software comes with a wide range of customization options, allowing for variations in size, profile, color, and glass type.

Additionally, Frame Maker is compatible with various materials including Corona, Vray, and Standard, offering flexibility for different project needs.

Check the video now!

D95 Design is a 3DS Max script/plugin developer based in Thailand.